Despite not being scheduled until the last weekend in August, the Annual Penrith Show has been cancelled for the second year in a row.
The cancellation decision comes a result of the current and changing COVID-19 situation in Greater Sydney.
Club Paceway CEO, Tash Greentree said the Board had come to the difficult decision after considering several factors.
"We have spent a lot of time discussing the amount of work that goes into locking everything in and with lockdowns being extended and community safety considered, we felt we have no choice which is very sad," Ms Greentree said.
"Whilst we would love to put something on with the community and had started that process, it is just too big an event, too many people and has the potential to be hot pot for the Delta variant that is so contagious so it just not worth the risk."
This year was to be the 177th Penrith Show. Last year's event was also cancelled due to COVID-19.
Member of the Showmens Guild of Australasia, Greg Webster, who provides rides, games and food to the show said the ripple effect is disappointing for the industry.
"We have been stopped for the last 12 to 18 months, then we just started again so for the call to cancel it to be made so far out is hard for us," Mr Webster said.
"We have no other income and there are generations of family within our industry that survive off the entertainment at agricultural shows and events."
Membership Chairman of Penrith Lions, Steven Gault said the community event usually raises a substantial amount of money to support the organisation.
"It is usually a great occasion for us to greet people at the front gate and give them a cheery smile on the way in for a great day while collecting donations," Mr Gault said.
"We also get the Cambridge Park, Emu Plains and Winmalee clubs to help us out over weekend so not only is the money aspect sad, but we also miss out on that community engagement and opportunity to work with the other clubs."
Ms Greentree said they look forward to the show finally returning in 2022.
"We hope 2022 is a huge celebration of returning back to a little more normal life and providing a great thing for the community to be a part of and to enjoy," she said.
Club Paceway is currently closed due to the COVID-19 lockdown. Harness racing meetings are proceeding without crowds.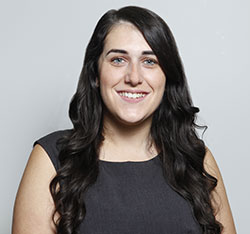 A graduate of Western Sydney University, Emily covers Local, State and Federal politics for the Weekender, as well as crime and general news.