Residents at The Royce retirement community can now stay active at the new Wellness Centre and Studio, which was officially opened by Lindsay MP Melissa McIntosh.
Ms McIntosh said it was an honour to open the centre that will provide residents with opportunities to exercise.
"Seeing first-hand the incredible impact this new facility will make on the lives of the residents, and increasing their access to health and exercise, is a testament to the high standard of this great local facility," she said.
"We have over 20,000 older Australians in Lindsay, and each one of them deserves the absolute best care, support and community."
Managing Director and Founder of The Royce, Maurice Tulich, said residents will benefit from using the centre.
"Every aspect of this brand-new, state-of-the-art project was planned and designed to meet the needs of our vibrant and active community," he said.
"With its contemporary yet welcoming design and premium quality fitout, we believe the Wellness Centre and Studio will help our residents improve mind, body and spirit through the benefits of health and exercise."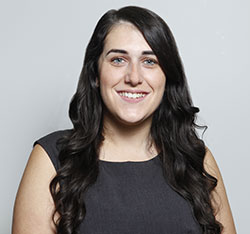 A graduate of Western Sydney University, Emily covers Local, State and Federal politics for the Weekender, as well as crime and general news.