A woman has been charged after turning herself in for robbing a beauty salon in St Marys last month.
About 11.15am on Friday, April 30, it is alleged a 26-year-old North St Marys woman entered a hairdresser on Queen Street, St Marys.
It is alleged the woman demanded money from the female shop attendant and said words to the effect of, "Do you have money? I'm here to rob the shop, give me the money, all of it".
It is also alleged the woman then removed a knife from her bag and held it towards the shop attendant until she handed over the money.
Once the 26-year-old left the store, the police were contacted and obtained CCTV footage.
These images were released to the media on Monday, May 3 as part of the investigation.
On Tuesday, May 4, the 26-year-old attended St Marys Police Station and handed herself in.
The woman was charged with 'robbery armed with offensive weapon'.
She was bail refused and will appear at Penrith Local Court on Wednesday, July 7.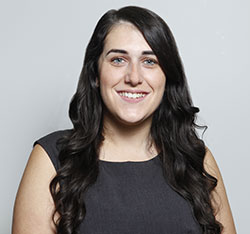 A graduate of Western Sydney University, Emily covers Local, State and Federal politics for the Weekender, as well as crime and general news.