Nepean Police Area Command (PAC) are reminding residents that text messages being sent out regarding missing persons are genuine.
This comes as the community have been alerted about missing people in the area from a new SMS system.
Nepean PAC Crime Manager, Detective Acting Inspector Steven Peroni told the Weekender the SMS geo-targeting alert system was introduced by NSW Police on March 11 and has now been utilised in Penrith.
"When the tool is used a brief message can be sent out to all mobile devices within a defined area and will always come from the same number, which is 444 444 444," Detective Acting Inspector Peroni said.
"The message will include a brief description of the missing person, a Twitter or Facebook link with a picture of the person, as well as details on how to report a sighting."
With the system recently being used to help locate missing people from Cranebrook and Oxley Park, it is reserved for people defined as high risk.
"People that are considered high risk include those living with dementia who may wander from their homes, children with development delays who get separated from their families or carers, and young children who go missing in large crowds," he said.
"It's really a way the police and community can work hand in hand, so if you do receive a message, we ask that people keep an eye out and help police reunite the person with their loved ones."
Detective Acting Inspector Peroni said he wants to reassure the Nepean community who have doubts that they are genuine messages.
"It is important we communicate to everyone that these messages are seldom used but are real, so if you receive one from that number, it is not a hoax or scam, it is a genuine attempt to locate someone," he said.
"The community should never underestimate the crucial role they play in potentially saving someone from harm."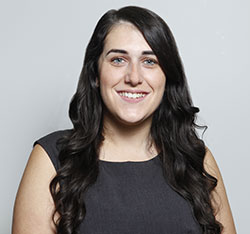 A graduate of Western Sydney University, Emily covers Local, State and Federal politics for the Weekender, as well as crime and general news.