Orchard Hills residents have vowed to "keep fighting" at a community rally against the State Government's decision to acquire their homes for a new Sydney Metro station.
Hundreds of locals gathered at the Orchard Hills Masonic Centre on Sunday to voice their concerns about the amount of land being compulsorily acquired and the prices they have been offered for their homes.
Jesse Vella was one of the residents who shared his story at the rally, saying residents do not expect to benefit from selling their homes, but just want a fair deal.
"The Sydney property market has reported its largest quarterly increase in almost 30 years and the Sydney Metro have said our properties have not increased at all and justify this by referencing the Just Terms Act," Mr Vella said.
"We acknowledge this is a vital project that will benefit future generations however, when [Transport Minister] Andrew Constance and Sydney Metro want to be greedy and acquire excess land for land banking that is not required post construction without fair justification this is something we cannot accept."
Fellow resident Christine Vella said they are calling on the Government to review the processes of compulsory acquisition once a Parliamentary inquiry is complete.
"The construction footprint of Orchard Hills station is approximately 65 acres but a similar station at Westmead will be done in under four, and nine stations on the Metro West line will be using just over 40 acres… it just doesn't add up," Ms Vella said.
"It has become evident this is not just an Orchard Hills problem, but a state-wide issue and we need to change this process and the Just Terms Act."
Shadow Minister for Western Sydney Greg Warren spoke at the rally, along with Shadow Minister for Finance and Small Business, Daniel Mookey and NSW Greens MP, Abigail Boyd who are leading the inquiry that kicked off this week.
"To say we have a government that treats western Sydney with nothing short of contempt would be an understatement and is on full display with unjust and unfair decision when it comes to your land and homes," Mr Warren said.
Members of the Liberal Party and Sydney Metro were invited to attend but did not send any representatives to the event.
The Parliamentary inquiry started with a site visit of Orchard Hills on Wednesday to speak to impacted residents.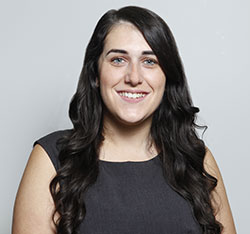 A graduate of Western Sydney University, Emily covers Local, State and Federal politics for the Weekender, as well as crime and general news.