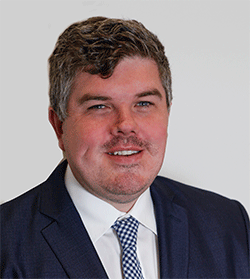 Through the 1980s, 1990s and even in the early 2000s a special occasion in Penrith called for a night out at the Beef and Barramundi restaurant at Tench Reserve.
It was an unattractive brick box that made very little use of its excellent position by the Nepean River, but the food was delicious and the atmosphere welcoming.
Very often lunch and dinner conversations would quickly turn to the need for more eateries by the river to help bring Penrith in to line with the growing restaurant scene in nearby Parramatta, but it was all too hard and nobody was able to make it happen.
It would take until a couple of years ago for hands to go up and shovels to go in the ground, resulting in the stunning and super-popular East Bank precinct by the river where the Barra once stood.
When I become Editor of the Western Weekender in 2009, I was told the biggest issue in town was this ongoing talk of a new airport at Badgerys Creek, revived after on-again, off-again plans over many decades.
"But don't worry," a leading politician said over a coffee. "It'll never happen in our lifetime".
I even wrote a column at the time suggesting I'd be in a grave before the first plane took off from Badgerys.
Fast forward to 2021 and it's full steam ahead for Western Sydney Airport, which will open in 2026 and has resulted in an unprecedented infrastructure spend across our region.
Governments and business groups fiddled around for years but it was then Prime Minister Tony Abbott who finally gave Badgerys Creek the green light in 2014. It could be his greatest legacy.
Meantime I'm fighting a battle to not be the first person buried at the on-again, off-again Wallacia cemetery given what I wrote 12 years ago.
Penrith has very much become a city of doers rather than dreamers.
Right now there is a tremendous mix of experience and youth in the development and business game, bringing Penrith to the fore as one of the most exciting regions in the country.
It is a city where big players and outsiders are welcome but the little guy, the local guy, will always come out on top.
Right now many of the new restaurants and entertainment venues you're seeing pop up around town are being opened by truly local people; part of a generation that used to travel to Parramatta or the city on a Friday and Saturday night and now believe the next generation deserves to have it all close to home.
It is an exciting time to be living in Penrith, though as locals we often can't open our eyes to what is around us.
Sure, there will always be the frustration of a Saturday morning traffic jam on Mulgoa Road. A rope swing at the Nepean River isn't quite the summer refresher of Bondi Beach, and weekend trackwork is doing its best to stop us going anywhere.
But is there anywhere you'd rather live than Penrith right now?
This is a community that backs each other, that always stands by their mate with 2750, or a close-by number, on their driver's licence.
We experience it every day here at the Weekender and have the great privilege to be able to tell this city's stories.
For 30-odd years the Weekender went toe-to-toe with the worldwide media juggernauts of News Corp and Fairfax.
The little paper that could outlasted them both.
That's about as Penrith as it gets.
Perhaps it's no surprise that in the wake of the pandemic, it has been many smaller, local businesses that have rushed back to advertise with the Weekender, living up to that 'support local' mantra. We have each other's back.
A number of well-known national brands have still not returned to local advertising, preferring to spend their money with the 'big guys'.
They just don't get it.
And many don't.
Penrith is unique, and if you embrace this city, you'll forever be in its grip and likely its debt given what it'll give back to you.
This city of doers is a mighty place to be at the moment. Just watch it thrive.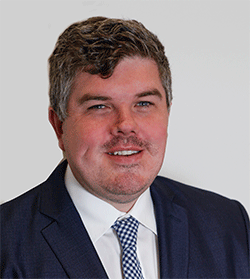 Troy Dodds is the Weekender's Managing Editor and Senior Writer. He has more than 20 years experience as a journalist, working with some of Australia's leading media organisations.