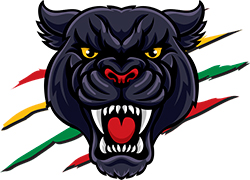 Cleary favourite for the Clive
Sportsbet has installed Nathan Cleary as a $7 favourite to win this year's Clive Churchill Medal. Cameron Munster is next best as $12, followed by Adam Reynolds and Cody Walker at $13.
Two other Penrith players are also in the top contenders, including Jarome Luai ($15) and James Fisher-Harris ($18).
"It's no surprise Nathan Cleary is a clear favourite. His Panthers are unbeaten after eight rounds and even at this early stage look like they are Grand Final bound,'' said Sportsbet.com.au's Rich Hummerston.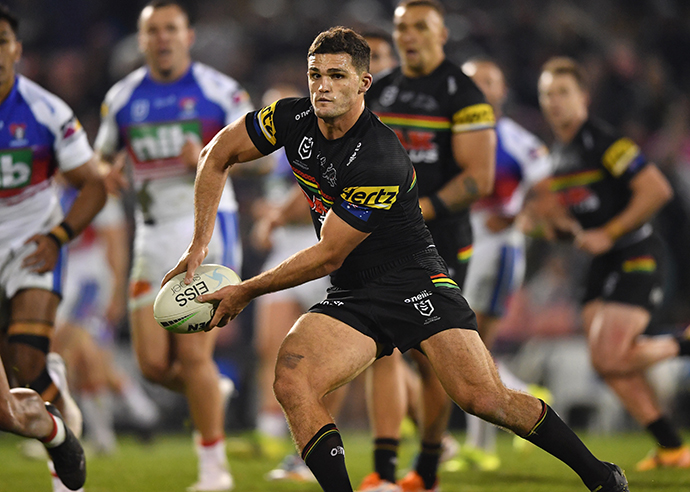 Leniu heads south to support Cini
Panthers forward Spencer Leniu ventured to Wollongong last Sunday to support his old team mate and friend Zac Cini, who made his debut for the Tigers against St George-Illawarra at WIN Stadium.
"It was good seeing him play, I grew up with him. We played at the same junior club," Leniu said.
"My mum messaged me just before game day saying that Zac's making his debut and I was over the moon for him. Obviously growing up together I've seen all the hard work he's put in. His whole family are a bunch of legends and I can imagine how proud they were of him. I had to be there. It was pretty hard coming off a two-hour trip from Bathurst and then travelling another hour and a half to Wollongong but there was no way I was going to miss it."
Photo fight
Which Panthers player and leading NRL journalist still have some unsettled beef over a cancelled photo shoot on the eve of the 2020 Grand Final?
Paul staying in Pyrmont
While most Penrith players live locally and enjoy short trips to training, the same can't be said for suspended centre Paul Momirovski. The 24-year-old lives in Pyrmont with his family and has no plans to head west despite the long commute, which can often take more than an hour.
Club OK with Naden departure
The Panthers are comfortable enough with Brent Naden's departure to Canterbury next season.
I'm told many key figures at the club remain unconvinced that Naden has learned enough from last year's Grand Final scandal involving cocaine, and his subsequent club-driven suspension.
It's unlikely Naden will find himself back in first grade at Penrith this season, unless there's a catastrophic injury toll.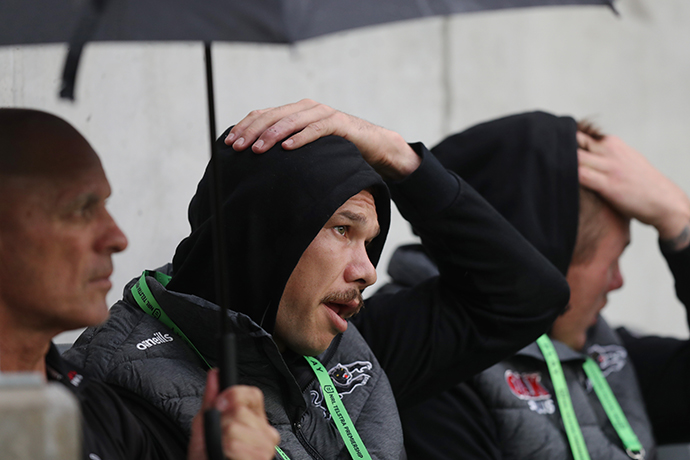 Burton pleads guilty to bizarre charge
Matt Burton took an early guilty plea this week on a Grade 1 Careless High Tackle charge stemming out of Penrith's win over Manly last weekend.
It means he'll cop a $1,150 fine and will be free to play against Cronulla on Friday night. There's a few people suggesting Burton was only charged to justify the bizarre decision to go back several plays and penalise the incident – which was barely worth a penalty let alone a charge.
Environmentally friendly Panthers
Greta Thunberg would be so proud of the Panthers. There's so many car pooling arrangements going on at Panthers HQ that the club could be the most environmentally friendly team in the NRL. It's only increasing the impressive bond the young squad is building.
Dally M head scratcher
There's more raised eyebrows out of the Dally M judging after Steve Roach awarded Daly Cherry-Evans one point in Manly's 28-16 loss to Penrith.
Brian To'o had the most run metres in the game, two line breaks and a try but couldn't get on the list, with Nathan Cleary grabbing three points and Liam Martin two.
Cherry-Evans topped Manly's missed tackle count with five, had a couple of errors and had little impact on the game, but was apparently the third best player on the field.