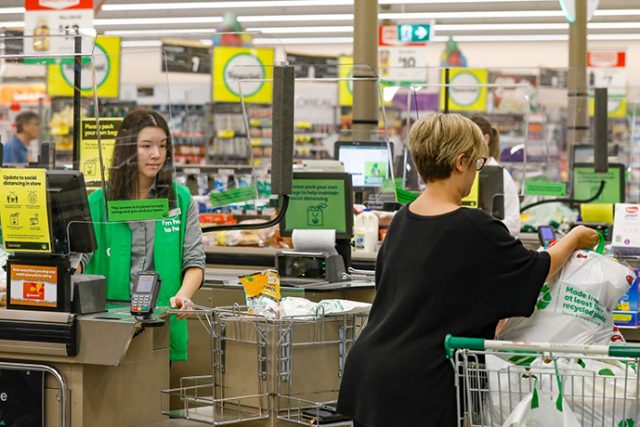 Woolworths stores in Penrith will now offer a low-sensory Quiet Hour shopping experience designed to reduce anxiety and sensory stress for customers with specific needs.
During Quiet Hour, Woolworths stores in Penrith will lower lights, turn down music or radio and turn off oven buzzers for an hour, every Tuesday between 10.30am and 11.30am.
Quiet Hour will be held at Woolworths' Westfield supermarket as well as Southlands, Glenmore Park, Emu Plains, Cranebrook, St Marys, St Clair and Caddens Corner.
Following a successful trial in select stores, Quiet Hour will now be rolled out nationally. To date, there are already more than 264 stores nationwide which are already offering this initiative.
"Our customers have told us there's a need in the community for a low-sensory shopping experience in the area, so we're pleased to expand Quiet Hour to Woolworths stores in Penrith City," Woolworths Penrith Manager, Ian Roper.
"Our team takes great pride in ensuring the store is quieter and less stressful for customers who want to shop during Quiet Hour and we look forward to welcoming them in store."
The low sensory initiative was developed in consultation with disability service providers at Life Without Barriers.
Life Without Barriers Chief Executive Claire Robbs said: "Quiet Hour is a fantastic initiative by Woolworths that recognises the different needs of some customers. It gives people a way to do their shopping and increase their independence in an environment that is not stressful and overwhelming to them."
Quiet Hour runs from 10.30am – 11.30am every Tuesday. During this hour, temporary changes are made to the store, including:
● Turning off bakery ovens or chicken cooker buzzers
● Reducing volume on store phones and registers on the trading floor
● Clearing store entry ways
● Reducing lighting and in store music
● Removing roll cages from the shop floor and;
● Stopping all PA announcements (excluding cases of emergencies).