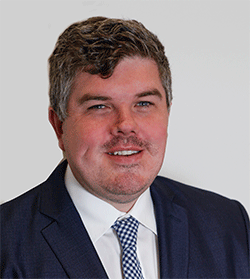 Convicted rapist Jarryd Hayne deserves every minute of the three year, eight month sentence he was handed last week after he violently assaulted a woman in 2018.
Hayne once had it all as one of the best known rugby league players in the country, and had the nation behind him when he chased his dream in America's NFL.
When he returned to the NRL to play for the Gold Coast Titans, Fox Sports literally set up a 'Hayne Cam', and fans watched him, and only him, on the sideline for the best part of half an hour. Stretching, warming up. Mesmerising, and all before 'Gogglebox' was even airing.
But he now sits in a jail cell, where he's planning his appeal – maintaining his fierce denials despite the strong evidence put before the jury.
Apart from a few loyal 'friends', Hayne's support base has largely crumbled, so much so that the NRL has confirmed it's considering stripping him of some of the honours he earned as a player.
And here's where I leap to the defence of Hayne, sick as that may make me feel.
The NRL, desperate to be seen as doing the right thing as people pleasers, says it'll make a decision about his two Dally M Awards once the legal process has reached its conclusion and Hayne has exhausted the appeals process.
We know where this is heading though.
Someone will get out the eraser and wipe Hayne's name from the game's history, and we're all expected to walk away feeling good about it.
Except it won't be an eraser at all; it'll be a red felt tip pen and you'll still be able to see the name underneath it; for you can not really delete history.
At the end of the day, Hayne's NRL career should be considered separately to his criminal conviction.
I've heard arguments this week that if the NRL doesn't take action, it should pull back on its Women in League round and its community efforts involving women and violence, as if the Hayne case is intrinsically linked to these initiatives.
If anything the NRL should be stronger in those initiatives, but it doesn't have to strip Hayne's Dally Ms for that to happen.
It's obvious he will never appear on another highlights reel or have his feats on the rugby league field celebrated again.
But a fancy press release or an asterisk in the record books won't rob Hayne of the 2009 and 2014 Dally Ms.
They'll still be sitting in the drawer when he eventually walks out of prison, hopefully serving as a reminder of just how much he lost.
If the NRL goes woke and axes Hayne's name from its history books, it sets a dangerous and uncomfortable precedent moving into the future.
Where does it draw the line?
It has never spoken about stripping Ben Barba of his 2012 Dally M, despite his issues with drugs and other more serious problems that have been well documented.
It has allowed players convicted of domestic violence offences to return to the field. It has, at times, traded on redemption stories.
There is no redemption for Hayne in rugby league, but you can't delete his name from the record books.
It doesn't, and shouldn't, work that way. History must exist warts and all.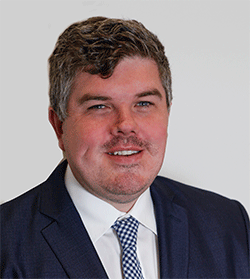 Troy Dodds is the Weekender's Managing Editor and Senior Writer. He has more than 20 years experience as a journalist, working with some of Australia's leading media organisations.