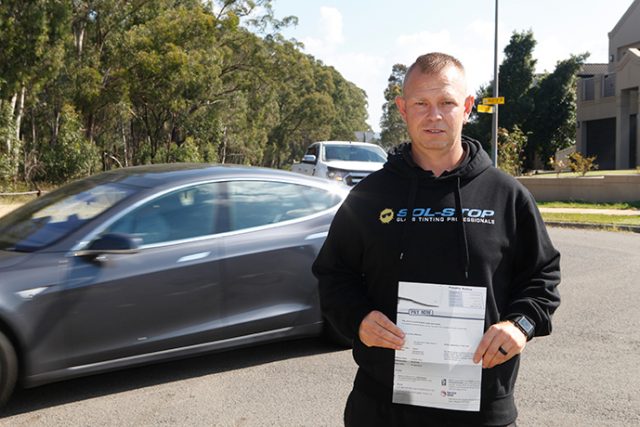 It's one of those "everybody does it" scenarios, but police are cracking down on motorists who are driving over the top of a busy roundabout in Glenmore Park.
An almost flat roundabout that connects Bluestone Drive and Ridgetop Drive in Glenmore Park has left people out of pocket recently, with Highway Patrol officers issuing fines to those not correctly driving around it.
Shane Mulley, who has lived in Mulgoa Rise since 2013, said he did not see the police officer before he was pulled over and fined $272.
"I do try to go around the roundabout but sometimes my two wheels clip it and go over… it is narrow and difficult to navigate so I know locals do go straight across it," he said.
"The cop came out of nowhere flying up behind me, stopped me about 300 metres away from the roundabout and I knew exactly what it was for."
The Weekender conducted a study last week, counting how many vehicles drove on the roundabout within a one hour period instead of going around it.
70 per cent of vehicles drove on the roundabout in the timeframe, with only three per cent in the category of buses and trucks that are allowed to do so.
Mr Mulley said drivers may not realise it is a fineable offence.
"I know I did the wrong thing and have copped it, but they could give warnings first and say we are cracking down on it, so don't do it again," he said.
"The two demerit points is the worst bit for something so silly, but I definitely won't be doing it again."
A Penrith City Council spokesperson said these 'mountable' roundabouts are installed in lower speed areas and where local roads are narrower.
"Roundabouts for local roads are designed to handle the needs of buses and garbage collection vehicles and therefore in some locations must be only slightly raised," the spokesperson said.
"Roundabouts are very effective in controlling traffic with studies showing a reduction of up to 70 per cent in motor vehicle accidents after they have been installed."
Nepean Police Area Command confirmed that vehicles 4.5 tonnes and over are allowed to mount the kerb of the roundabout when turning.
However, vehicles under the weight are required to navigate the roundabout as normal.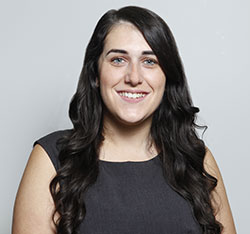 A graduate of Western Sydney University, Emily covers Local, State and Federal politics for the Weekender, as well as crime and general news.