While most people are hitting the snooze button at 5.30 in the morning, some ambitious Penrith locals are choosing to come together at the crack of dawn to kickstart their day.
The 5.30 Club, which started in a Cronulla café in 2019, gives people the opportunity to catch-up each weekday morning to work on personal projects.
It has now spread to 24 locations around Australia, with Penrith being one of the latest spots to join the movement.
Emu Plains teacher Kirstene Ciappara started the Penrith group, which meets at Starbucks on Castlereagh Road.
"I learnt of the club in Bondi last year and the idea of a 'power hour' seemed interesting, so during the school holidays I left home at 4.30am and went down," Ms Ciappara said.
"Everyone was so welcoming, working on businesses or personal development but I needed one that was more accessible, so I reached out to the founders about starting my own out here."
Still in its early stages, Ms Ciappara said the free group welcomes anyone to come down during the week and focus time on themselves before the morning rush.
"I have an online business as well, so I spend my hour doing content creation, but we have some mums who want to do life or business admin before the kids are up, we have others who work on personal development or even just take time to journal," she said.
"You can have a power hour any time of the day but when most of the world is still asleep you can prioritise things you might not have time for during the day, plus it starts your day off with a momentum that continues."
Ms Ciappara said it is amazing to connect with like-minded people.
"You do have to adjust your schedule but the benefits of going to sleep earlier and fuelling your body right, so you don't feel groggy in the morning, is great," she said.
See 'the530clubpenrith' on Instagram.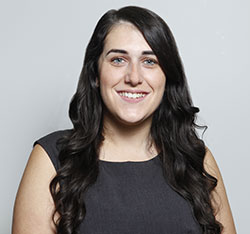 A graduate of Western Sydney University, Emily covers Local, State and Federal politics for the Weekender, as well as crime and general news.