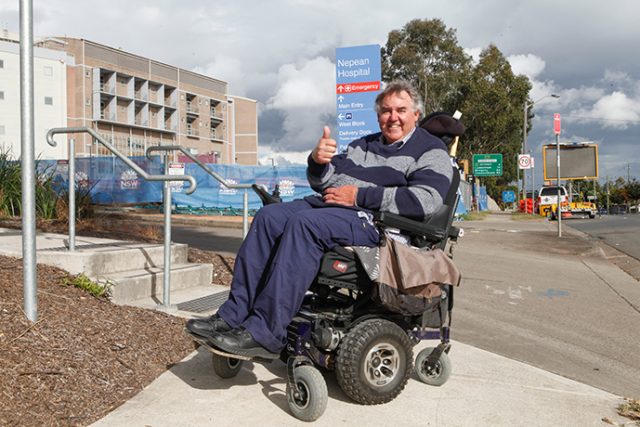 Nepean Hospital will provide more accessibility to those with impaired mobility by installing a ramp on Parker Street, Kingswood up to the hospital.
This comes after locals campaigned to Nepean Blue Mountains Local Health District (NBMLHD) to have an existing set of stairs in the location replaced.
John Stalling, who has Primary Multiple Sclerosis, contacted the Weekender at the start of the year when he tried to enter the hospital in his wheelchair from Parker Street and discovered there was only stairs.
"It was unknown to me when I started contacting people in January about the issue, but this matter had already been raised well over 18 months ago by Kevin Finlayson, who is a Disability Advocate for Penrith, yet it was shrugged off," the Penrith resident said.
"Nepean Hospital and NSW Health considered it as nothing more than a minor inconvenience to anyone with mobility issues or any person who was unable to use the set of stairs and their answer to the whole problem was to put up signs to go to another entry."
After Mr Stalling and other patients continued to raise the issue, NBMLHD Manager Total Asset Management, Geoff Oakley, confirmed that construction of the ramp will begin this year following planning approval.
"As a result of consultation with community and disability groups, ramp access will be installed to connect Parker Street with the footpath adjacent to the new multi-storey car park," Mr Oakley said.
"From the car park, patients and visitors can take the lift to level two for direct access into Nepean Hospital."
Mr Stalling said while the hospital should have always had easier accessibility, he was overjoyed that the issue would be rectified.
"This whole debacle never should have happened in the first place and should have been rectified when it was first brought to attention, but I am very pleased to hear the fantastic news, it will make such a difference," he said.
"The replacing of this inappropriate set of stairs with a ramp will benefit so many groups in the community, from elderly people, people with mobility or health issues and families with prams to allow direct access without having the long exhausting walk around the block or risking their lives by using the vehicle driveway."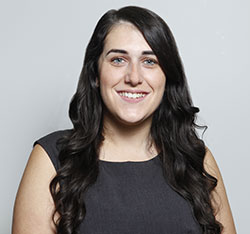 A graduate of Western Sydney University, Emily covers Local, State and Federal politics for the Weekender, as well as crime and general news.