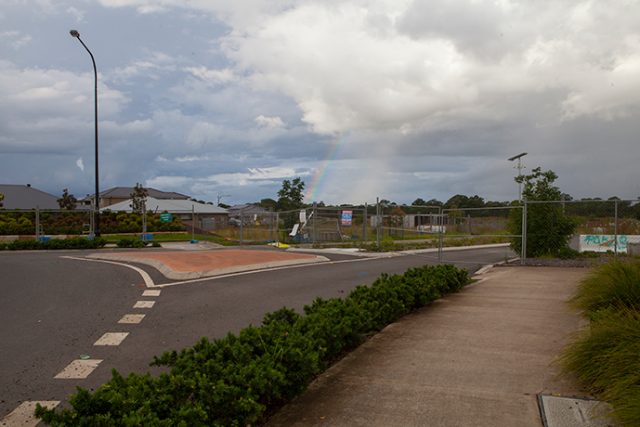 The long-awaited road connecting Jordan Springs East to Ropes Crossing and the St Marys industrial area will open in 2022, Lendlease has confirmed.
Originally slated for delivery by the end of 2019, the first 1.5 kilometre stage, which began in late 2019, is expected to "achieve practical completion this month", a Lendlease spokesman said, while a further 1.5 kilometre stretch will take until mid-2022 to complete.
For Jordan Springs resident Peter Gaston, whose son still attends school in Ropes Crossing, the opening can't come soon enough.
Not only for convenience, he said, but to provide a much-needed second entry and exit into the estate, with the approaches to the existing entry bridge being closely monitored after defects were detected.
"What they promised everyone back in 2017 just didn't happen," he said, referring to Lendlease.
"A lot of us moved in 2018, and we moved from Ropes Crossing, and a lot of us thought 'we can bear a year travelling around'.
"Three years later we're pulling our hair out and so it's just one of the million things with these guys.
"What should take us two minutes to get to Ropes Crossing takes us 20."
A Penrith Council spokesman said the construction certificate was issued on December 21, 2020 by a private certifier after being approved by the Land and Environment Court (L&EC) on December 5, 2019.
"The road forms part of the masterplan for the suburb and is a commitment via a voluntary planning agreement (VPA)," he said.
"Council advocated for construction to commence as soon as possible, however developer constructed asset timeframes are at the developer's discretion."
The Council spokesman said the matter before the L&EC arose from a 'deemed' refusal of the original Development Application (DA).
"The original DA by St Marys Land Limited proposed a two-lane road (one lane each way) from Jordan Springs to the intersection of the Dunheved Links Road," he said.
"During the appeal, St Marys Land Limited was granted leave by the court to amend its application to provide for the east west connector road to include two lanes westbound and one lane eastbound."
This was accepted by Council "on the basis of traffic modelling demonstrating the suitability of that road configuration".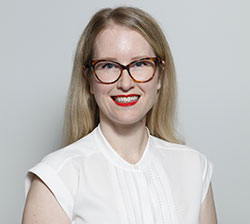 Alena Higgins is the Weekender's Senior News Reporter, primarily covering courts and Council issues.