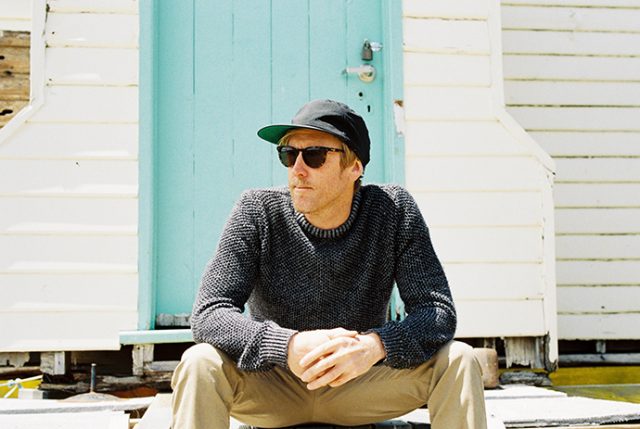 Simon Williams is a High-Performance Mindset coach at Motivation & Performance Partners (M&PP), a business he founded to help aspiring athletes achieve success at the top-level. The ingrained desire to help others succeed has long been the driving force behind Simon's work and has played a large part in shaping where he is today.
"I've always found myself being drawn to supporting others, empowering others and inspiring others," Simon said.
"(The mission is to have) more people tasting achievement…more people tasting what it's like to perform at their best."
The dream to wear the Baggy Green – to represent his country in cricket – was a very real dream for Simon as he made his way in NSW under-age teams, the AIS cricket academy and all the while churning out runs for his beloved Penrith Cricket Club.
Cricket, and the personal growth that comes with it, inspired the love for the game and has helped shape the purpose behind M&PP.
"I would think to myself…'How can I be better than I was yesterday?' That was always part of my mindset (in cricket) …there is always room for me to grow…there is always room for me to be better," Simon said.
Walking away from cricket, whilst a difficult decision, helped forge a path for Simon and his dream to start a business helping others succeed. Successful projects, such as his podcast, The
Mapplife Podcast in which he interviews some of the world's highest performers about the tools and strategies they use to achieve their greatness, and M&PP's Talent Ascension Program – which has been designed specifically to inspire, coach and mentor amateur athletes on their journey and transition into professional sport – are the key initiatives that have been built to make a positive difference on a global scale.
"I developed a business and a program around that (mentorship) called the Talent Ascension Program, which supports athletes…to get from that amateur level to the professional level," Simon said.
"Athletes are able to progress powerfully and rapidly as they take their mindset and performance to the next level."
The Autumn II Intake for the Talent Ascension Program starts 19 April 2021.
Simon is offering Western Weekender readers a free Tune-In session to discuss the Talent Ascension Program. If you are an aspiring athlete looking to take your mindset and performance to the next-level, you can contact him directly via email: [email protected]; or for more information, visit the Motivation & Performance Partners website: www.mapplife.com.
Find out more in the latest episode of the Passion & Perspective Podcast, hosted by Jonathan Robinson-Lees.