If you've ever been on a walk by the Nepean over the years, you may have spotted these four inspirational women rowing up and down the river as part of their weekly exercise routine.
"I can't tell you how many times our photo has been taken by people at the boat ramp," 75-year-old Lorraine Paynter told the Weekender.
"They probably say 'look at those old birds out there', and snap a photo."
Paynter, along with her twin sister Lynne Bagwell, 80-year-old Bette Masters and 72-year-old Jill Murphy have been rowing together for an incredible 17 years.
The quartet teamed up in 2004 after joining a 'Learn to Row' program via the Nepean Rowers Masters Project, which targeted the over 40 demographic of Penrith. Their participation was profiled in the Weekender in 2005.
"My sister and I live in North Richmond and when you're driving over the river, the water just looks gorgeous all the time," Paynter said.
"I remember chatting to a local chap about rowing and he said Nepean Rowing Club were doing lessons, so my sister and I signed up and that's where we met Bette and Jill. We decided to team up and make a four, and we've been rowing ever since."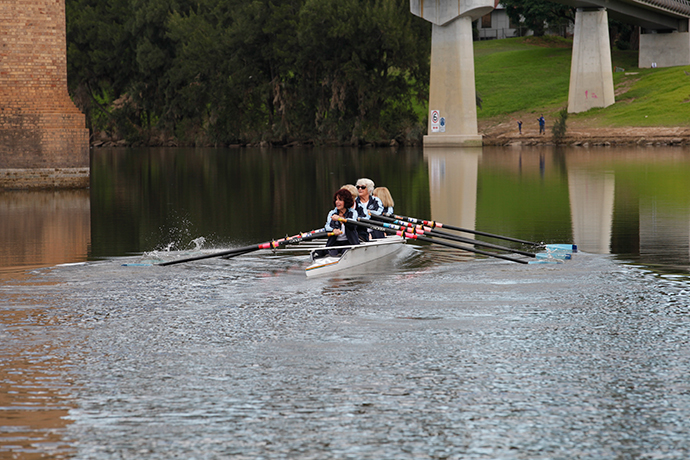 The ladies often get together twice a week, meeting at the Nepean Rowing Club in Penrith before rowing up to the Nepean Belle and back.
"It usually takes us around an hour and a half to do the 6-7km round trip," Paynter said.
"We row up the river – enjoy a chocolate, a drink and a little chat – before rowing back to the club.
"After all these years, you get to know everybody. We know people along the river that wave to us and we all wave back. It's a great community to be a part of."
The benefits of rowing are endless, from health improvements such as increased fitness levels and strengthened cardiovascular systems, to social advantages including the building of a new network of contacts and friends.
Paynter said she is so grateful to have rowing in her life and would recommend the sport to anyone she comes across.
"It's just one of those spur of the moment things my sister and I did, and it's changed our lives to be honest with you," she said.
"It's so hard to settle into a sedentary sort of lifestyle… sometimes you have to make yourself get up in the morning and go and do it. But by the time you have your row and little giggle, and you come home – you are so glad that you did.
"I'd recommend the 'Learn to Row' classes to everybody."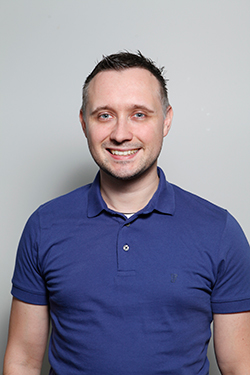 Nathan Taylor is the Weekender's Deputy Editor and Senior Sports Writer. He also compiles the weekly Chatter on the Box TV column. Nathan is an award-winning journalist, who has worked at the Weekender for a decade.