Susan Day has announced she will be running again as an Independent candidate for South Ward in the Penrith Council elections this September.
Ms Day, who narrowly missed out on being elected when she contested the 2016 election and 2018 by-election, said the close results have merely made her redouble her efforts to represent the local community.
"I believe more so than ever before, Penrith needs Independent representation," she said.
"Congestion is increasing, local planning decisions often make little sense and parking can be a nightmare. We can do much better."
South Ward, which includes Badgerys Creek, Glenmore Park, Jamisontown, Leonay, Luddenham, Mulgoa, Orchard Hills, Regentville, South Penrith, Wallacia and parts of Emu Plains, Penrith and Kingswood, is currently represented by Independent Councillor Jim Aitken, Labor Councillors Kath Presdee and Mayor Karen McKeown and Liberal Councillors Mark Davies and Brian Cartwright.
Ms Day claims many residents "feel totally dissatisfied" with the current representation and are crying out for change.
"We need a representative that works for the people of Penrith, someone who holds the same belief in community and values that everyone in Penrith shares," she said.
"I firmly believe I can be that representative. As an Independent candidate, I will work tirelessly to make sure Penrith is a vibrant liveable city."
Ms Day has long been a campaigner for better public transport across the Penrith Local Government Area.
"It is essential that we have an innovative economy that is supported by sustainable, affordable, and accessible public transport and that there is greater investment in Penrith's development, growth and infrastructure," she said.
The Council election will be held on September 4, delayed 12 months due to the COVID-19 pandemic.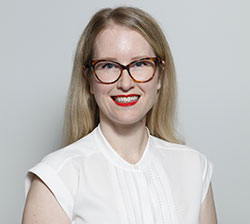 Alena Higgins is the Weekender's Senior News Reporter, primarily covering courts and Council issues.