Getting behind the wheel of an excavator, designing and painting a plane and sampling traditional bush tucker were just some of the activities on offer at Western Sydney Airport's Community Open Day on Sunday.
For the first time since the easing of COVID-19 restrictions, the western Sydney community had the rare opportunity to step on to the grounds of Western Sydney International (Nancy-Bird Walton) Airport and learn about its construction, history and future in western Sydney.
More than 400 local residents and families visited the construction site compound to get up close to some of the largest machines building Western Sydney International and experience the progress of Sydney's new airport.
"We are excited our neighbours were the first through the gates to see for themselves the results of more than 1.5 million hours worked on the airport site so far to level the ground in preparation of terminal and runway construction," said Katy Hannouch, General Manager Community Engagement and Partnerships.
"The Community Open Day was the first time since the easing of COVID restrictions we were able to welcome the next generation of engineers, pilots and travellers to the project, with family friendly, fun filled activities, and informative and engaging experiences for parents and residents alike.
"We are more than halfway through earthworks and we have already moved more than 13 million cubic metres of earth across the 1,780 hectare site on this once in a generation project.
"WSA is proud to be able to support the community through its investment in local businesses, partnerships with local organisations and creating high skilled jobs, with 59 per cent of our workforce from right here in western Sydney.
"This was a great opportunity for the community to experience what it takes to build a world-class international airport and to step inside and touch the ground of the future airport."
Children received an activity passport to guide them through the day, during which they designed and painted their own plane, enjoyed face painting, sampled some local bush tucker and had their picture taken with a bulldozer, dump truck and water cart.
For those ready to get behind the wheel of the giant machinery moving 26 million cubic metres of earth across the site, training simulators provided a hands-on experience of operating an excavator and a grader – no hard hats were required!
Gandangara Local Aboriginal Land Council hosted an archaeological dig and boomerang painting, and WSA experts answered questions about the construction of the airport.
Conservation Volunteers Australia constructed nesting boxes, to demonstrate how they are working in partnership with WSA to protect and preserve native species and how the community can play its part.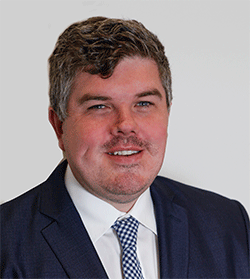 Troy Dodds is the Weekender's Managing Editor and Senior Writer. He has more than 20 years experience as a journalist, working with some of Australia's leading media organisations.