After being unable to play last year due to the COVID-affected season, long-time Panthers basketball captain Ben Kearins hasn't been this excited for a game in his entire life.
Kearins and his teammates will finally return to the court this Saturday after the pandemic wreaked havoc across the sporting world last season, resulting in Penrith Basketball opting to field just one team (Youth Men) when the 2020 competition eventually resumed.
Speaking with the Weekender ahead of Saturday's opener against the Bankstown Bruins, Kearins said not being able to play last year was "devastating".
"We had a really good pre-season last year and then COVID happened and it was a bit devastating because we were all so ready to go," he said.
"This weekend can't come soon enough… I haven't been this excited for a game since I've been at Penrith.
"After more than a year without playing, we are more than ready to go and ready to make a real big impact this season."
Also out to make a huge impact this season is Penrith's Youth Men's team – the only Panthers side to finish a full season in 2020.
17-year-old power forward Jaedyn Fetui-Fa'amoe said he can't wait for the season to tip-off.
"I'm definitely looking forward to it, it's been a while since we played basketball," he said.
"We've got some new players this year… and we've developed some good team chemistry already. We can't wait to play the Bruins on Saturday."
One team Penrith are asking fans to be patient with this season is their Youth Women team, who will field several first timers.
17-year-old Victoria Parkes, who will make her Youth League debut Saturday morning, said her team's close bond away from the court will get them through.
"This is the first Youth League season for a lot of us, we are a really young team," she said.
"I have no idea what we're coming up against but we all know what we need to do. We're not only a good team but we're good friends, so we'll always be able to lift each other up."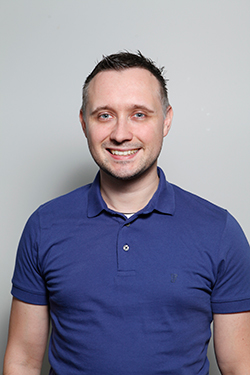 Nathan Taylor is the Weekender's Deputy Editor and Senior Sports Writer. He also compiles the weekly Chatter on the Box TV column. Nathan is an award-winning journalist, who has worked at the Weekender for a decade.