Rating: 4/5
There may be some overly familiar ingredients in the new low-budget action flick 'Nobody', but this quick, fast-paced movie certainly doesn't suffer.
From the moment we discover that Hutch Mansell (Bob Odenkirk) isn't quite the mundane family man we were presented with in the opening scenes, 'Nobody' delivers a sharp, fun experience that constantly resists the temptation to go over the top.
It is when Hutch confronts a gang of troublemakers on a bus that we know what we're in for with 'Nobody' – a flick that doesn't take itself too seriously, finding plenty of laughs in its constant action scenes where Russian mobsters are disposed of in quick fashion.
'Nobody' is reminiscent of the classic TV spy comedy 'Get Smart' – sure, it's a far more modern and sophisticated take than the classic Control v KAOS battles of the Don Adams sitcom, but there's just something about its mix of action and comedy that brings memories flooding back.
Odenkirk is the real drawcard here – he's sensational in the lead role.
'Nobody' loses some points for its lack of character development (we never really feel a close connection to Hutch's family), but overall it can sit proudly as one of the movies of the year so far – it's very difficult to fault.
See this movie at Hoyts Penrith.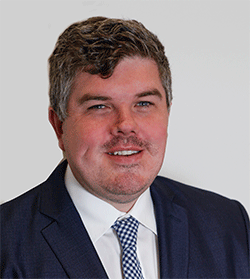 Troy Dodds is the Weekender's Managing Editor and Senior Writer. He has more than 20 years experience as a journalist, working with some of Australia's leading media organisations.