Local residents will pause and pay homage to the fallen this Sunday as ANZAC Day ceremonies recommence across the City.
Although numbers will be scaled down in line with COVID-19 restrictions, local RSL Sub-Branches are eager to welcome back diggers after Dawn Services were shelved last year while the pandemic gripped the nation.
"It's definitely good for camaraderie, it's definitely good to meet up with old mates again, both ladies and gentlemen, and be able to sit down and have a breakfast, march, just reflect during the service," Penrith RSL Sub-Branch Vice President, Peter Ward said.
"It's definitely an improvement on last year, but we are also advocating the driveway service – we heard that went over quite well – for the general public that can't attend."
In terms of numbers, Mr Ward said current and past serving members and their families would be given priority, and encouraged others to live stream the service via YouTube or watch it from the Penrith RSL Club.
"We will be holding a silent march and service commencing at 4.45am for all veterans and any family member that is representing a veteran, that will go around to Memory Park. Then we're having a full service around there with up to 500 seated guests," he said.
Following the service, veterans are invited to attend a breakfast at the RSL Club, while others can join in for a gold coin donation that will go towards supporting Legacy.
The St Marys RSL Sub-Branch will also hold a Dawn Service at the Guns War Memorial starting at 5am, which will feature local Army and Air Force cadet units.
As with Mr Ward, St Marys RSL Sub-Branch Secretary Tony Fryer urged the community to participate remotely by live streaming the service via the St Marys RSL Sub-Branch's Facebook page.
"We're asking for people to abide by the COVID guidelines," he said of those who attend.
"We've got the QR code there and we'll have that spread around for people to utilise, but those who don't get into the barrier area of 500 seats, I'm afraid that's beyond our level of control."
The St Marys Diggers Club will open for business at the conclusion of the Dawn Service.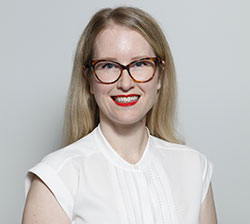 Alena Higgins is the Weekender's Senior News Reporter, primarily covering courts and Council issues.