Nepean Hospital paediatrician, Dr Alison Poulton has worked with children and young people with attention-deficit hyperactivity disorder (ADHD) and their families for more than 20 years.
Renowned as a leading expert in ADHD, Dr Poulton wants to reduce the stigma about people living with this common neurodevelopment disorder and has written a book to help.
Affecting one in 20 children, Dr Poulton said ADHD is still often misunderstood but is characterised by difficulties concentrating or controlling impulsive behaviours and restlessness.
"It is important to bring some clarity and understanding to this complex condition, for both the person with ADHD and their family," she said.
"When I first see families at my clinic, parents often want to know why their child with ADHD behaves differently from other children."
Seeing nearly 50 families a month through the Lifespan Community ADHD Clinic at Cranebrook Community Health Centre, Dr Poulton said she loves seeing breakthroughs for families.
"As parents start to understand the reasons behind their child's everyday behaviours, empathy develops for the child's point of view," she said.
"It pleases me to witness the 'light bulb' moments when suddenly the child's behaviour starts to make sense and we can move forward and address the challenges from there."
To help clarify the condition for patients and families, Dr Poulton's book ADHD Made Simple debunks some common myths about the condition.
Dr Poulton hopes her book can help improve the lives of people living with ADHD or those that may be suspected to have it.
"ADHD affects people across the lifespan, so it's important that they seek support available to them to help them manage their ADHD and achieve their goals in life," she said.
To purchase a copy of ADHD Made Simple, visit www.poultonadhd.com.au.
A directory of support services is available at adhdsupportaustralia.com.au.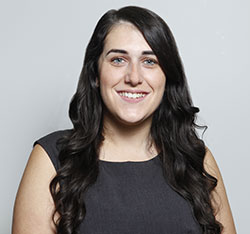 A graduate of Western Sydney University, Emily covers Local, State and Federal politics for the Weekender, as well as crime and general news.