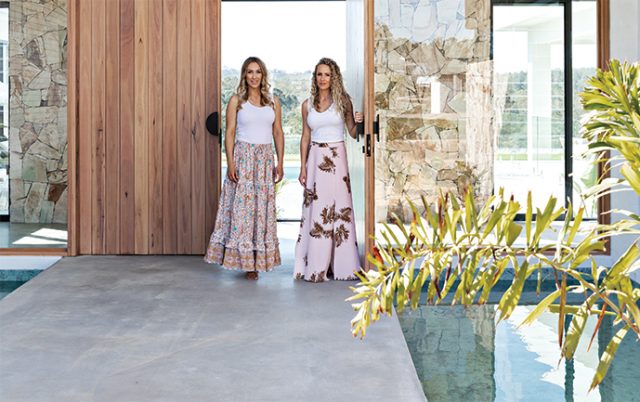 There is a lot involved in designing and building a new home, but two Penrith locals are providing their wealth of expertise to help homeowners through the process from start to finish.
Sarah Jobse and Heather Gampe, the duo behind Oak & Orange have always had a passion for property and design so they decided to launch their own online video series as a way of sharing their knowledge with others.
"For the past 10 years Heather and I have built over 15 homes with our builder husbands either to live in or sell, these experiences allow us to share all the important tips for people building or renovating," Mrs Jobse said.
"Through our online video series and blog, we take our audience behind the scenes showing them the whole design and build process one dream home at a time so they too can design and build their very own dream home.
"We want others to get it right, so we teach people about getting the correct amount of storage, great floor plans and materials… things they might overlook until they are in the home."
The duo's next video series, which is sponsored by Better Built Homes and Ray White Nepean Group, will see them design and build a house to sell to the public.
"Heather and I are both mums so functionality for the modern family is at the forefront of our design, we always say, 'a dream home shouldn't just look good, it should be a dream to live in'," she said.
"We film the whole process from choosing colours and fixtures to building and styling the finished home before the final reveal so the audience can follow the journey and learn with us step by step."
Visit www.oakandorange.com.au to find out more.