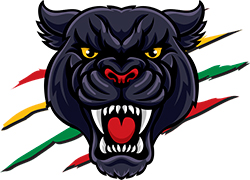 Panthers look to catch a fish
With Jarome Luai and Stephen Crichton finalising their new deals with Penrith in recent weeks, the club will now look to ensure powerhouse forward James Fisher-Harris goes nowhere.
The 25-year-old is not off-contract until the end of 2022 but the club is keen to lock him up long-term, before there's any chance for him to hit the open market. Viliame Kikau, Api Koroisau and Dylan Edwards are also off-contract at the end of 2022, but I'm told Fish will be the top priority.
Capewell heading home
Kurt Capewell is off-contract at the end of the season and I'm told it's unlikely he'll re-sign with Penrith. There's an expectation Capewell will return home to Queensland in 2022.
More milk at Panthers
Penrith's major sponsorship deal with OAK was due to expire at the end of this season but it's been extended by an extra year, and will now expire at the end of the 2022 season.
OAK is fast becoming one of the longest serving major sponsors in the NRL and by all reports is thrilled with the exposure the brand received during Penrith's dream run last season.
Brandy helps launch season
The Panthers officially launched their season with a function at the EVAN Theatre last Wednesday night. Greg 'Brandy' Alexander was handed the hosting duties for the night, a day before his 56th birthday.
Yet again Penrith's superb digital team delivered with a spine-tingling season launch video, which is now available to view on the Panthers website.
One key guest missing from the launch was forward Liam Martin, who was a late withdrawal due to illness.
Painful watch of Grand Final replay
The vast majority of Penrith's playing group have watched last year's Grand Final against Melbourne.
Coach Ivan Cleary held a voluntary video session in the pre-season, and most players turned up to relive that 80 minutes from hell.
One thing Cleary has focused on is how Penrith finished the game – he's convinced that the points pile-on towards the end of the match showed plenty of courage and feels it'll play a big part in the players using the game to spur them on to go one better this year.
Off-season surgeries for head honchos
The off-season is always used to fix up niggling injuries but this year it hasn't just been the players. Coach Ivan Cleary had major hip surgery back in November, while Chairman Dave O'Neill is recovering strongly after having his troublesome knees fixed.
Coach's presentation impresses
Ivan Cleary has privately guarded a special presentation he built to lock down the club's culture, but last month he revealed it publicly for the first time at a special function put on for Panthers sponsors at the Leagues Club.
It was the first time Cleary showed anyone outside of the Panthers bubble the presentation – and I'm told it offered a tremendous insight into the very strong mantra that the players and coaching staff operate under. Sponsors were very impressed.
Burton going nowhere
I'm told some at Panthers are privately fuming at the push by some within the NRL world for the club to release Matt Burton to the Bulldogs a year early.
They simply can't comprehend why there's so much pressure given Burton would be critical to Penrith's campaign if either Jarome Luai or Nathan Cleary suffered a bad injury.
The club is more than happy for Burton to move on at the end of the year and start his permanent NRL career with Canterbury, but he's got unfinished business here first.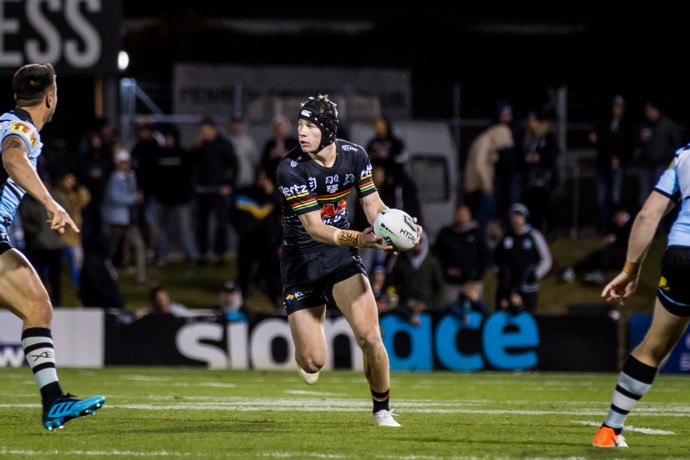 Snapper takes new direction
The Panthers have lost one of their best off-field assets with digital guru and photographer Jeff Lambert moving on.
Lambert is off to focus on his own business, which has been growing significantly of late. Thankfully he'll be sticking around Panthers on a part-time basis, so he hasn't been lost to the club entirely.
Mud slinging not helpful
Many within the Panthers organisation are growing in frustration at the reporting of Phil Rothfield over at News Corp.
Last Sunday's piece about the club's finances raised some eyebrows, particularly given he couldn't even get the first name of one of the Directors he was writing about correct.
Some of the individuals mentioned have put nothing but blood, sweat and tears into the Penrith community and the Panthers club for a long time – to have Rothfield throwing mud is helping nobody, particularly given the columnist himself admitted there was no suggestion of anything untoward.
NRL picks its causes
I'm all for the NRL pushing inclusivity and embracing all corners of society, which is why it was so great to see the code involved in Mardi Gras last weekend – including through their social media channels. It didn't go unnoticed, however, that while the NRL was happy to throw out a Happy Mardi Gras, it couldn't find time for a Happy Australia Day post back on January 26.