A man has been charged after he caused grievous bodily harm and resisted arrest in St Clair.
About 9.30pm on Friday, March 19, a 25-year-old Doonside man and a 43-year-old St Clair man were at a wake at a house in St Clair. It is alleged both the men were affected by alcohol and the 25-year-old's behaviour was causing problems.
As a result, the 43-year-old approached the younger man who became aggressive and ended with both men wrestling before falling on the ground.
It is alleged that the 25-year-old bit the older man's left pinky finger and would not let go which resulted in the 43-year-old mans finger being removed from the first knuckle, including the whole tip and fingernail.
It is then alleged the younger man also bit the man on his ear causing him to lose a small portion of his right lower earlobe and bit his right middle finger to the bone, but the finger remained intact.
Other people at the wake eventually managed to separate the men before police and an ambulance were contacted.
When police arrived, they located the 25-year-old who was arrested and became more aggressive.
It is alleged the man struggled with police and headbutted an officer in the temple area before he was taken to Penrith Police Station and charged with multiple offences.
A search was conducted for the older man's finger and was taken to hospital with him but was unable to be reattached.
He also required surgery on his other finger and ear.
The 25-year-old man was granted conditional to appear at Penrith Local Court on Friday, March 26.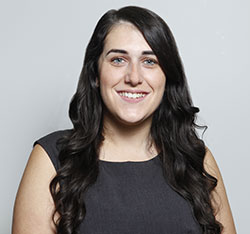 A graduate of Western Sydney University, Emily covers Local, State and Federal politics for the Weekender, as well as crime and general news.