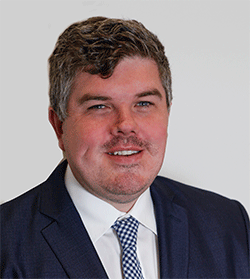 The September 13, 2019 edition of the Western Weekender carries with it an advertising wraparound with a stark message: "It has flooded in Penrith before. It will happen again".
It is a message that was repeated with further print advertising and billboards across the Penrith Local Government Area (LGA), warning that we all needed to understand our flood risk.
Meantime for years now a debate has been bubbling away about raising the height of the Warragamba Dam wall, blissfully ignored by most of us, just like the flood warnings mentioned above.
Penrith MP Stuart Ayres has been pushing to raise the dam wall for the best part of five years, arguing it is a key flood mitigation strategy and would make life in communities like ours safer.
Standing in the Government's way has been their political opponents, who have disagreed with plans to raise the wall, and loud campaigners who say the project would result in the flooding of parts of the Greater Blue Mountains World Heritage Area.
Critics also like to argue that the Government wants to raise the wall to make it easier for developers to seek approval to build on flood-prone areas, which has been strongly denied.
Perhaps the events of the past week will finally see people wake up.
Raising the wall would have significant impacts on the environment, no doubt. It's true that a small part, in context, of the World Heritage Area would be flooded.
But major floods through the Nepean and Hawkesbury Rivers put lives and livelihoods at risk – and that must be our core focus.
We've been lucky this past week – the Nepean River peaked at just over 10 metres in Penrith but it could have been much worse.
Despite the significant rain that fell on Saturday, it was actually much less than what the Bureau was forecasting. Had more fallen, the result could have been devastating for our community.
This time around Penrith has avoided a catastrophe.
Very little damage, short evacuations and great photo opportunities was the end result, apart from the significant clean-up effort that is now underway.
Next time we may not be so lucky. Our neighbours in the Hawkesbury certainly haven't been.
If raising the wall at Warragamba Dam could contribute to saving lives when floods impact the area again, why wouldn't we do it?
Mr Ayres has confirmed this week the government is pushing ahead with its plan, as it should.
An Environmental Impact Statement will be released soon, hopefully paving the way for proper planning to begin.
And given the events of the past week, you would hope those so loudly opposed in the past will not stand in the way of saving lives.
On another note – the last week has been very difficult in Penrith, but the community has largely come together in such impressive and heart-warming fashion.
Almost as quickly as calls for help went up on social media – whether it was a truck needed for an animal evacuation or volunteers wanted to fill sandbags – they were answered.
Emergency events like this are never what we want to see, but they do tend to remind us of how strong our community can be when it works together.
And what about our local SES volunteers – absolute heroes. Where would we be without them?
And another thing…
The raindrops on Twitter would scream the joint down if Prime Minister Scott Morrison took some leave (how dare he?) but right now it's clear that he needs a break to recharge the batteries.
He is starting to drop the ball, highlighted by the bizarre direction he took his press conference in on Tuesday.
I've got empathy for someone with the toughest gig in the country, in an extremely difficult time, who probably sleeps less than a parent with a newborn.
But right now he's doing himself a disservice. Take a break, ScoMo.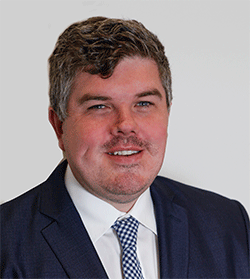 Troy Dodds is the Weekender's Managing Editor and Senior Writer. He has more than 20 years experience as a journalist, working with some of Australia's leading media organisations.