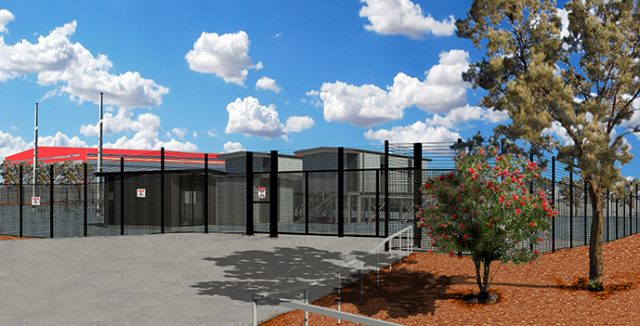 Endeavour Energy today announced the start of construction of its $26.6 million South Erskine Park Zone Substation to power the $3 billion Oakdale Industrial Estate at Kemps Creek.
"This is another key step in building the backbone of electricity supply across Western Sydney growth area, including the Aerotropolis and the $2.6 billion Mamre Road precinct," said Endeavour Energy's General Manager Operations Scott Ryan.
"This major substation will power the greenfield Oakdale Industrial Estate which forms part of the broader Western Sydney Employment Area identified by the NSW Government as an important warehousing and distribution hub.
"Endeavour Energy's construction of this new major substation will enable millions of dollars in capital investment into NSW's single largest industrial greenfield precinct.
"This industrial area will be a crucial employment generator in Western Sydney, expected to create 2,000 new jobs during construction and more than 200,000 additional jobs over the next 20 years close to transport and the future Western Sydney Airport."
Mr Ryan said the investment in constructing Oakdale Industrial Estate spanned both the Penrith and Fairfield City Council local government areas providing nearby residents with quality jobs closer to home.
"In addition to building the new South Erskine Park Zone Substation, upgrades will also be undertaken to Endeavour Energy's existing Mamre and Mount Druitt Zone Substations, TransGrid's Sydney West Bulk Supply Point and associated transmission lines and fibre optic networks," he said.
"The development of a safe and secure power supply to this growing area helps deliver key regional and local infrastructure needed to connect the Western Sydney Airport and Western Sydney Priority Growth Area to the lands in the north.
"Endeavour Energy's investment helps provide this and surrounding areas with a timely supply of serviced employment lands to support new jobs near Western Sydney Airport."
Mr Ryan said the construction of the new substation is expected to be completed in late 2022.