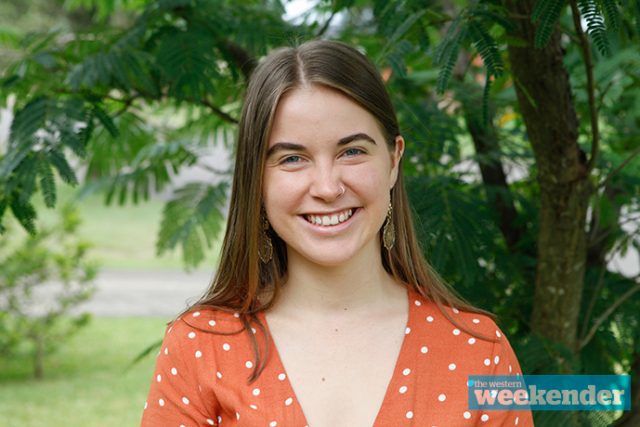 A local teenager has been recognised for her passion for keeping Year 12 formals and graduations on track despite the challenges of the COVID-19 pandemic.
Emily Cox has been nominated for the First National Real Estate Leadership Award as part of the 2021 7NEWS Young Achiever Awards.
Ms Cox, who was the school captain of Jamison High School last year, used social media to connect with her fellow school captains across the state, building a campaign to allow formals and graduations to go ahead.
The NSW Government banned state schools from holding these events in August of 2020 as efforts continued to contain outbreaks of the virus.
"When it was announced, it was definitely upsetting, because I thought there were some things that were a bit inconsistent," Ms Cox said.
"I fully understood why events such as grads and formals were cancelled, but I did think it was slightly unfair, just with some other events that were still being held, like football games. I thought, 'there's got to be a way we can do it, because we can social distance at school, we can certainly make it possible somehow'."
Ms Cox reached out to other Year 12 students via social media to gather interest and support.
After presenting proposals supported by evidence, Year 12 students were given the go-ahead in early September 2020.
Now, Ms Cox has been nominated for the award for her efforts in pushing for these milestone events to go ahead.
She was nominated by her school teacher, Dean Maddock.
"I observed what they were doing and how hard they were working at it, and also how cleverly they were working at it," Mr Maddock told the Weekender.
"I nominated her because I was just incredibly impressed with her initiative – it was hard work that they had to do to manage it and make it all happen in addition to their HSC."
Ms Cox is now waiting for university to start, where she has elected to study a Bachelor of Social Work. However, she has not ruled out a future in advocacy.
"I always love making a little bit of a statement," she said.
Erin Christie is the Weekender's entertainment and community news journalist. She has worked with Are Media, Good Reading Magazine and a host of other publications.