A scissor-wielding offender who demanded cash from a man in a parked car has been jailed for a minimum of 16 months.
Penrith Local Court heard Quinton Shepherd, 30, was on parole when he circled the student's car several times, striking the window with the implement about 8pm on June 30.
His lawyer submitted it was an "opportunistic" and "impulsive" act and Shepherd, an 'ice' and heroin addict, carried the scissors around to cut up "yarndi".
While Magistrate Geoff Hiatt accepted there was no physical violence occasioned to the victim, he said it would have been "undoubtedly a terrifying experience".
"Trapped in one's car on a suburban street with someone wielding a weapon outside," he said.
The court heard Shepherd was only released on parole in April after serving time for 'assault occasioning actual bodily harm', 'damage property' and 'contravene AVO'.
He was jailed for two years with a 16-month non-parole period. He is eligible for release on October 29, 2021.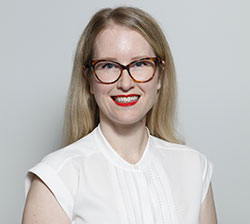 Alena Higgins is the Weekender's Senior News Reporter, primarily covering courts and Council issues.