A $31 million 'medi-hotel' boasting a rooftop bar and restaurant has been proposed for the Kingswood health precinct.
Slated for the corner of Somerset and Hargrave Streets opposite the Nepean Hospital multi-storey car park, the seven-storey structure will feature 140 rooms and cater to regular guests as well as pre and post-operative patients and their families.
According to the Development Application (DA) lodged by investment group Boston Global, the hotel has been custom designed with location in mind.
"The inclusion of the top floor wellness spaces alongside food and beverage space are not part of the standard hotel model, and are proposed due to the unique location of the development adjacent to the Nepean Hospital precinct," a document attached to the DA states.
"More specifically, the inclusion of the top floor and the facilities it provides has been in direct response to the expressed wants and needs of the Nepean Hospital."
Only 46 underground car spaces are proposed, a parking rate less than the rate prescribed for hotel and motel accommodation in the Development Control Plan. However, the DA justifies this non-compliance by differentiating itself from a normal tourist hotel where guests would usually drive.
In a letter of support, Nepean Blue Mountains Local Health District Chief Executive Kay Hyman said they were "genuinely excited" about the "much needed" high quality facility, and offered potential car parking access.
"The services and facilities proposed by Boston Global in this location will support the Nepean health precinct and enhance the total care experience for patients, their families, friends, carers and medical staff," she wrote.
"In terms of car parking, we are willing to discuss potential arrangements with Boston Global and the medi-hotel operator to provide access to our car parking facilities, which are close to the subject site, if required."
Negotiations with an internationally renowned hotel operator to manage the hotel are also currently being finalised.
It is understood Penrith Council generally supports the proposed development subject to resolving some minor issues with the building form and the car parking.
In 2016, a different applicant was granted approval to construct a six-storey mixed-use building on the subject site, which included 52 apartments, commercial space and parking for 74 cars.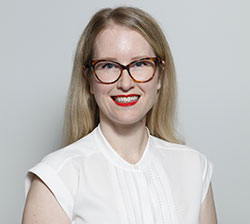 Alena Higgins is the Weekender's Senior News Reporter, primarily covering courts and Council issues.