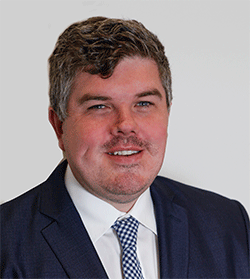 You can rest assured that the 6pm evening news bulletins on Tuesday will lead with images of emotional reunions between people torn apart by the Queensland / New South Wales border closure.
The stories will be largely positive, and rightly so, but we should not forget the madness that took us to this point.
Initially I was happy enough with States closing their borders, perhaps foolishly thinking that National Cabinet, combined with common sense, would implement guidelines that ensured no wall remained up a second longer than it needed to.
In fact I wrote an entire column back in August supporting the States determining their own way out of the crisis.
But what we've seen from the Queensland, South Australian and Western Australian State Governments in particular over the last few months is proof that they should not be in charge of the keys.
The game playing and arse-covering has been nothing short of embarrassing.
QLD Premier Annastacia Palaszczuk stood up at a media conference on Tuesday playing the hero – announcing with glee that the border closure with New South Wales would end on December 1, a border that most agree should have been open long ago.
But Palaszczuk got her wish – she was re-elected in the midst of the closure, selling the line to Queenslanders that she kept them safe from those virus-riddled cockroaches south of the border.
Of course to help that election cause she made exemptions for hundreds of AFL officials and their wives to travel from Victoria, as the second COVID-19 wave was in full swing, into Queensland so she could beat her chest about securing the Grand Final for her State, another vote winner.
The Premier says it's all about health advice from her Chief Medical Officer Jeannette Young, of course. The same doctor who admitted that money was the driving factor behind letting Hollywood A-Listers into the State at a time when many were refused exceptions to see their dying parents.
Sorry, but I can't cop the Palaszczuk smile and the "come to Queensland" BS we got served up on Tuesday.
Nor can I cop South Australian Premier Steven Marshall still trying to sell the line that he did the right thing by plunging his State into lockdown last week on the back of an almost fanciful story by one individual.
Again, he's arse-covering, standing up at daily press conferences trying to convince South Australians that with his so-called "circuit breaker", a catastrophe was potentially avoided.
If you hold a daily press conference, it must be serious. Please, pull the other one. The fact that a Premier was willing to shut down the entire State and just 48 hours later learned it was based on a lie and totally unnecessary shows you the knee-jerk, make-it-up-as-you-go-along attitude some of these Premiers have.
Meanwhile, Western Australia is living on its own planet, keeping families apart despite the extremely low case numbers across the rest of the country.
Premier Mark McGowan is escaping some of the criticism levelled at other Premiers because, let's face it, not many of us want to go to Perth. But his motivations too need to be questioned, given there seems no logical reason to remain so defiant on the border closure.
Of course there will be times when borders need to be closed, and the Victorian outbreak was a clear example of that.
But the number one goal should then be opening it as quick as possible, and that just hasn't happened, except in New South Wales where Premier Gladys Berejiklian's policy of keeping borders mainly open has proven a winner.
It's become clear that we can't have State Premiers closing borders willy-nilly.
The National Cabinet should have resolved this, but it appears to have fallen over after initially showing signs of strong promise.
It's all talk and no action, not when the power-hungry Premiers have the keys.
There is a line between keeping residents of your State safe and being downright cruel.
That line has been crossed more times than it should have been in 2020 and we can't let it continue to happen.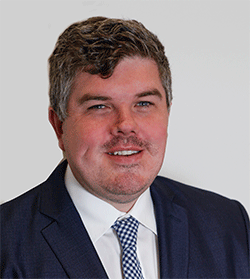 Troy Dodds is the Weekender's Managing Editor and Senior Writer. He has more than 20 years experience as a journalist, working with some of Australia's leading media organisations.