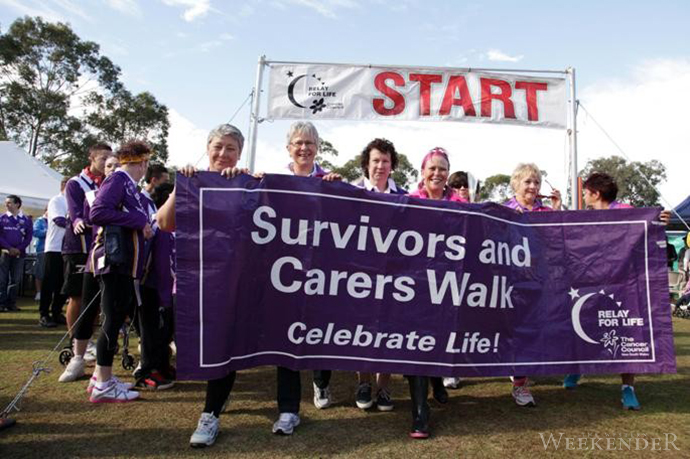 It may look a little different next year but Penrith Relay For Life will be going ahead for 2021.
Registrations have now open for Saturday, May 1 2021 at Penrith Paceway, starting at 10am and finishing at 10pm.
Organised by passionate local volunteers, Penrith Relay For Life gives the community a chance to join forces in support of everyone affected by cancer, have fun at a community festival, and raise vital funds towards Cancer Council's world-class research, prevention, advocacy and support services.
"We have seen a large spike in demand for our support in the western Sydney region, but a fall in fundraising to support the cause. With Cancer Council's services needed more now than ever before, we need our local community to get involved," said Community Relations Coordinator Yvette Haines.
2021 Penrith Relay For Life will still have all of the special key Relay elements including; Opening Ceremony, survivors and carers lap of honour, entertainment and our very special Hope Ceremony.
However, this year the decision has been made to shorten the event to 12 hours with no overnight stay due to public safety.
Penrith Relay for Life Media/Marketing Co-ordinator Brad See said: "Our aim as a committee is to put on a good event for our community to support one another while raising $200,000 to support Cancer Council in working towards a cancer free future."
To join the family-fun, register for Penrith Relay For Life at cancercouncil.org.au/penrithrelay.