The driver of a car laden with passengers who lost control and slammed into a verge at high speed when he attempted to elude police has been jailed for a minimum of 12 months.
Penrith Local Court heard Jack Telford, 26, was on parole for fraud matters when he reached speeds of up to 140km/hr in a 70km/hr zone about 12.58am on November 14.
His lawyer began his submissions by conceding the threshold for a prison sentence had been crossed.
He said Telford was aware that he was unlicenced and driving an unregistered and uninsured car at the time and "simply panicked" and exercised "extremely poor judgement".
However, he asked Magistrate Geoff Hiatt to balance the objective seriousness of the pursuit with its relatively short duration when "fashioning" a sentence, and sought a finding of special circumstances allowing Telford a longer period on parole.
The court heard police had intelligence that the car driven by Telford was possibly involved in a number of break and enter offences, which was the reason they were initially tailing him.
The car was later found to be sporting stolen number plates.
Magistrate Hiatt noted the pursuit lasted 27 seconds and injuries were sustained to Telford's passengers.
He was jailed for 18 months with a 12-month non-parole period and disqualified from driving for three years.
He will be eligible for release on November 13, 2021.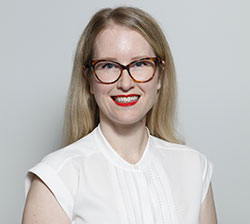 Alena Higgins is the Weekender's Senior News Reporter, primarily covering courts and Council issues.