Claremont Meadows resident Lara Bury has ticked off a major item on her bucket list by releasing her first ever children's picture book titled A Walk Like No Other.
Ms Bury told the Weekender that she always had a desire to publish some of her work.
"I grew up reading Dr. Seuss and love writing lots of rhyming kids' stories, so I thought it was about time to get one off my computer and get it out there," she said.
"This story follows Sapphire who races to get home but always ends up being last as she gets distracted by all the fun along the way."
With illustrations by Anahit Aleksanyan, Ms Bury said all kids should enjoy the book which can be purchased online.
"The story is fun and entertaining, and Anahit has done an amazing job making the book bright and colourful, so both boys and girls will love it," she said.
"The characters are great, there are cute animals and kids will just enjoy all the activity inside the book.
"People can order it through my Facebook page, but it will also be available from www.larabury.com.au and Amazon."
For more information, visit www.facebook.com/laraburyauthor.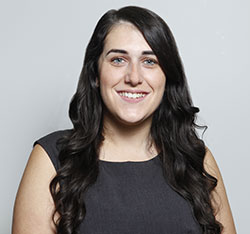 A graduate of Western Sydney University, Emily covers Local, State and Federal politics for the Weekender, as well as crime and general news.