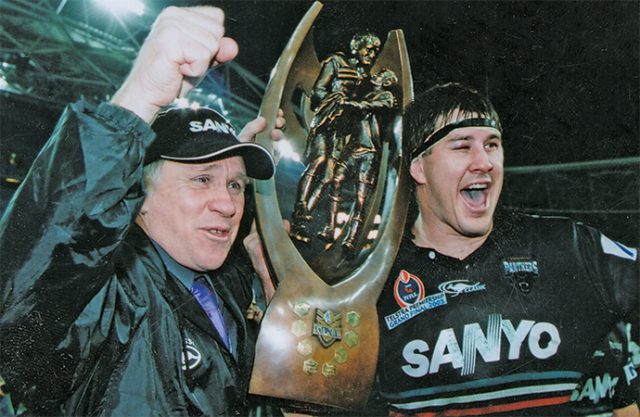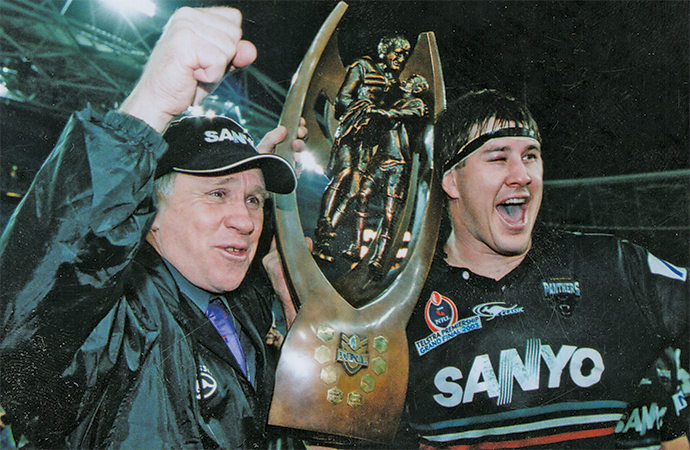 If anyone knows about the family connection driving the Panthers this year, it's John and Martin Lang.
The father and son combined to help deliver Penrith the Premiership in 2003 and now, 17 years later, Ivan and Nathan Cleary are hoping history repeats itself.
But Lang Senior, now retired after a coaching career that spanned close to 400 games, says it was only once the dust had settled on the 2003 decider that he realised the special family moment that had unfolded.
"Looking back on it, it was really special, but I didn't really think about it at the time," he said.
"Premierships are hard to win so you're focused on trying to win the game and it probably took me years to properly appreciate it, and realise what a thing it was for our family."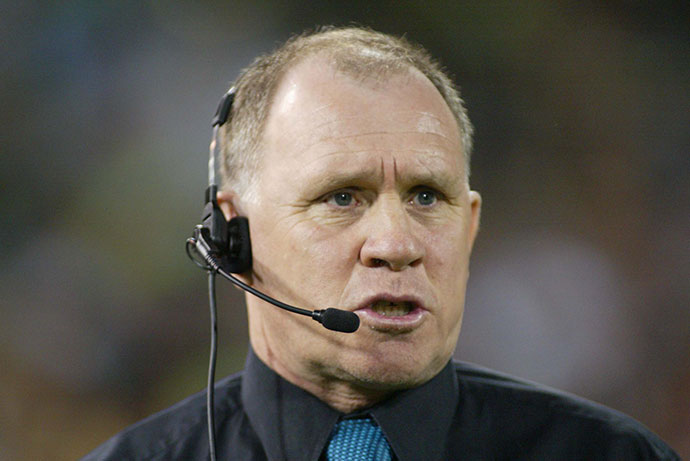 Martin tells a similar story.
"As much as it sounds like a nice fairytale, I was literally just focused on what I had to do next and what my next hit-up looked like," he said.
"I was totally focused on what I had to do, that wasn't just in the Grand Final but in every game. I didn't go out there thinking I wanted to do this for Dad, I wanted to do it for the team.
"But it was very special especially given we'd been at it for a few years at Cronulla. We'd gone close in 1999 and 2001. The first year we were at Penrith we had an ordinary year but in 2003 we had a good mix of experience and youth. We all played for each other."
Both Langs will be supporting the Panthers on Sunday.
"Both Dad and I have a soft spot for Penrith," Martin said.
"Winning the competition in 2003 is my fondest footballing memory. You can talk about representative games and Origin but winning the Premiership is an unreal feeling because they are so hard to win."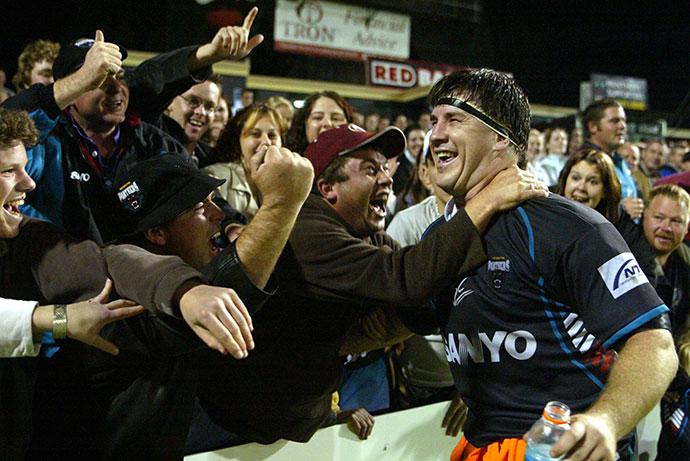 Martin believes Penrith can beat Melbourne to cap off an incredible record-breaking season.
"Personally I think this side is superior to 2003 – it will be the best Penrith side I've seen if they can win the Grand Final," he said.
"If they were going to panic on the big stage we would have seen it when they were behind against the Roosters and Rabbitohs."
He's also backing the father-son combination to come up trumps for Penrith again.
"I don't know Ivan or Nathan personally but Ivan has been a successful coach for many years. Success isn't always defined by premierships," he said.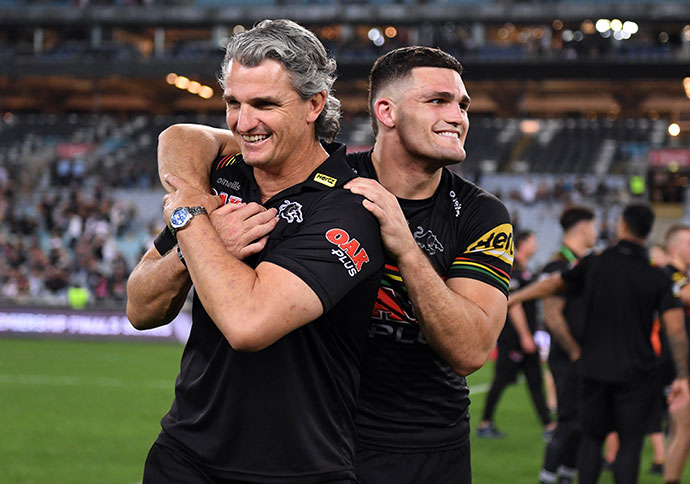 "And Nathan is the NSW halfback. They clearly have a close personal relationship – it was a no brainer [to bring them together], it was a great move from Penrith and it's been a huge success."
John also believes the family connection can do it again for the Panthers, and while he admits it's not always smooth sailing to coach your son, he silences any critics of the set-up with one line that is hard to argue against.
"I'd rather be coaching him than coaching against him."
John also knows all about coaching a team like the one Ivan Cleary is in charge of on Sunday – after all, it bares incredible similarities to the one he coached 17 years ago.
"They're playing with tremendous enthusiasm," he said.
"There's some great young players who are playing with the confidence of youth. It's not complicated when you're young, sometimes as you go on in your career you can make the game more complicated.
"I'm excited for Penrith – I'm really happy for them."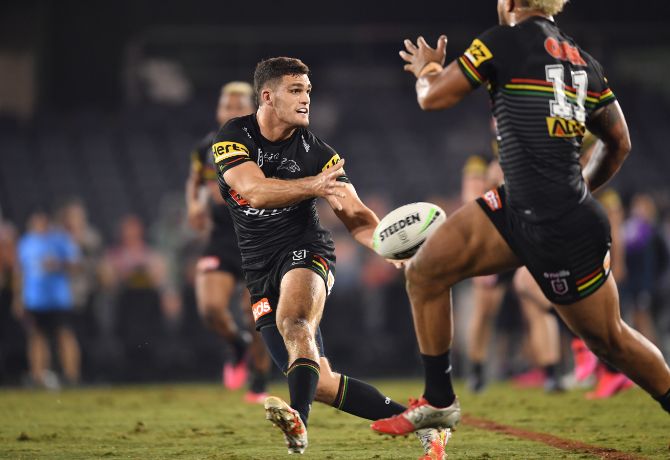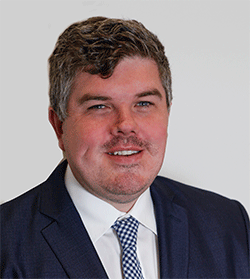 Troy Dodds is the Weekender's Managing Editor and Senior Writer. He has more than 20 years experience as a journalist, working with some of Australia's leading media organisations.