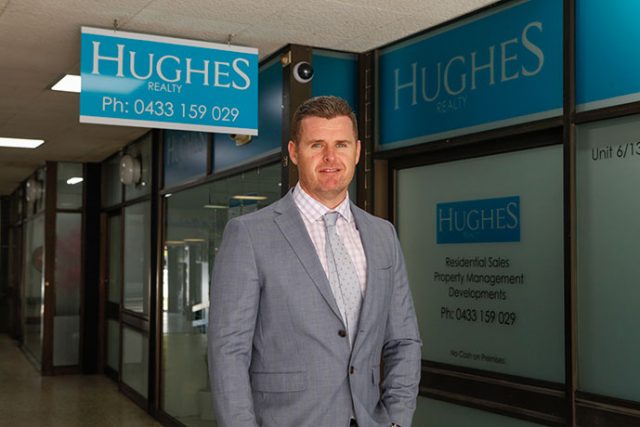 The new Western Sydney Airport Metro stations will see the St Marys property market surge, with a local realtor predicting the region will be the next city of the west.
The proposed St Marys Metro Station is set to be located underneath the existing railway station and will be the key interchange to link the airport to the T1 Western Line.
The State Government refers to this link in the metro planning documents as being the "strategic centre" and "a new gateway to Sydney".
"This new gateway to Sydney would become an important metropolitan transport interchange and would play a vital role in the revitalisation and renewal of St Marys as a strategic centre; promoting future employment growth, supporting the local population now and into the future and improving connections across greater western Sydney," the planning documents state.
Owner of Hughes Realty on Queen Street, Adam Hughes, said now is the perfect time for investors to make their move, predicting a serious market boom within the next five to 10 years.
"St Marys is already experiencing a lot of interest from buyers like investors because they are interested in the rail link that will run from the airport," he told the Weekender.
"It is attracting people that never before would have come to St Marys and so it's bringing in a lot of new people and interest which will push up the value of homes in the region."
Mr Hughes predicts over the next five to 10 years home values will surge in the St Marys region in response to the Metro link.
The link is set to commence construction this year, with a projected completion in line with the opening of the airport in 2026.
"For now it's very early days but we're already seeing a lot more high rise development; 10 years and St Marys will be another city just like Penrith," Mr Hughes said.
"The government builds around the train line, they'll start approving a lot more development and that will only drive value higher."
Mr Hughes said first home buyers and investors should get in now, suggesting prospective home owners make use of the government's COVID-19 incentives while they can.
A graduate of Western Sydney University, Nicola Barton is a news journalist with the Western Weekender, primarily covering crime and politics.