A Penrith man found with an unauthorised pistol while on parole for the same offence will remain behind bars for at least 19 months.
Matthew Norman, 30, appeared before Penrith Local Court via video link last Thursday and was handed a 26-month head sentence after pleading guilty to a string of offences.
The court heard the father had a long history of drug use and "went off the rails" following the death of his eldest child from Leukaemia in July.
He pleaded guilty to stealing a car, possessing methamphetamine, having custody of a knife in a public place and driving while disqualified, in addition to the most serious gun charge.
"He understands it has to be full-time jail, it's just a matter of how long," his lawyer said.
Agreed facts tendered in court disclose Norman had borrowed his friend's car on the proviso that he return it the next day.
However, when he showed up at the South Penrith address, he took off with the car after directing the complainant to take his bike inside.
Sometime later, the friend spotted Norman driving the car on Derby Street, Penrith and contacted police.
When police stopped the vehicle, they found the knife, drugs and a small silver and black pistol with removable magazine.
Norman's lawyer submitted the firearm was a replica, but the prosecutor said it couldn't confirm one way or another in the absence of a ballistics report.
However, Magistrate Geoff Hiatt pointed out the charge carries a maximum of 14 years, replica or not.
He is eligible for release on April 12, 2022.
He was also banned from driving for 12 months and the firearm was ordered to be forfeited and destroyed.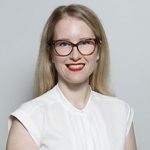 Alena Higgins is the Weekender's Senior News Reporter, primarily covering courts and Council issues.