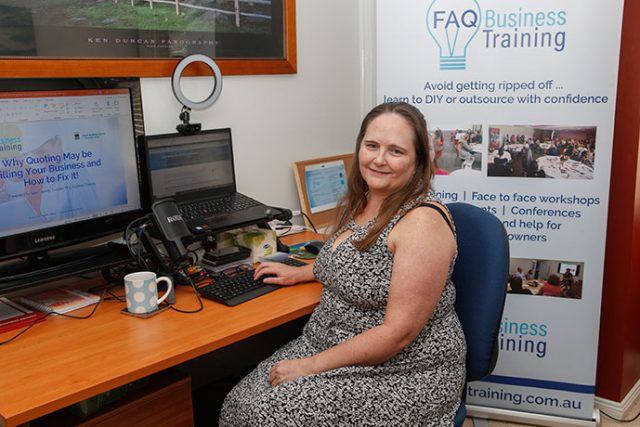 Cranebrook businesswoman Jane Tweedy is helping other local business owners during NSW Small Business Month.
The Founder and Lead Trainer of FAQ Business Training is hosting 12 free online sessions throughout October to support small businesses.
A part-time Business Connect Advisor, Ms Tweedy said she started her business to educate business owners.
"As a part of the NSW Government funded service, I got sick of hearing stories of people getting ripped off by service providers because they didn't have enough knowledge," she said.
"I decided to help educate people to fill in the gaps so if they outsourced, they would have basic understanding to know if it was legitimate advice or a fair price and could monitor the work afterwards."
A Local Business Awards Finalist for Professional Services and Business Person of the Year, Ms Tweedy said her webinars are based on 'pain points' local owners face.
"The sessions are designed purely in response to repeated questions seen in networking groups and sessions I have had with local business owners, such as quoting and how to spend less time and money on it," she said.
"There is also the basics of setting up an online course, coaching tools for personal development, how to audit your website, taking back control of your time along with keywords and hiring."
Ms Tweedy said the events will cater for the 785,000 NSW small businesses and the 1.6 million people they employ.
"Businesses need to adapt and there is a mixture of events that cover from one spectrum right to the other," she said.
"Whether you are a seasoned owner who needs help managing a team or are a job seeker who can't find work and is considering starting a business there is something for you."
To add to the help, Ms Tweedy will be hosting late night live sessions where people can send in questions to be answered.
"We know the business day often goes late for us so at our 9pm sessions people can send in their burning business questions and I will answer them on Facebook Live," she said.
For more information or to register, visit www.faqbusinesstraining.com.au.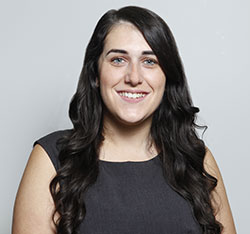 A graduate of Western Sydney University, Emily covers Local, State and Federal politics for the Weekender, as well as crime and general news.