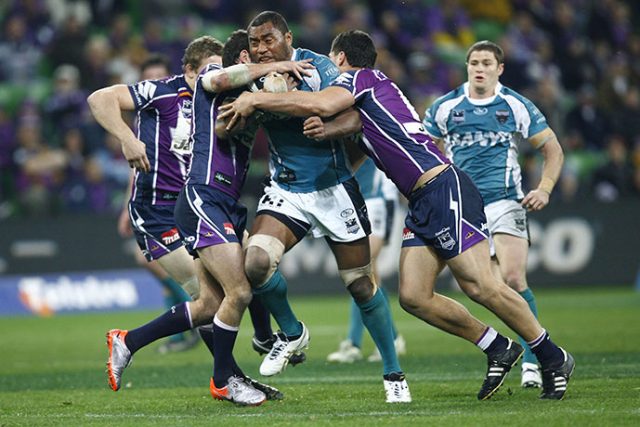 As Penrith and Melbourne prepare for the Grand Final this Sunday night, we look at the history of battles between the clubs, plus other key factors that could play a role in the season decider.
Melbourne's domination
The Panthers and Storm have played 35 times since Melbourne entered the NRL in 1998. The Storm have a strong record against Penrith, winning 26 matches and losing nine, the most recent loss being this year at Campbelltown Stadium.
Turning the tables
At one stage between 2006 and 2012, Penrith went on an 11 game losing streak against Melbourne. And then between 2014 and 2017, it was six straight losses. But things have turned around a little of late – Penrith have won two of their last three matches against the Storm.
The ANZ factor
Melbourne have a strong record at ANZ Stadium, winning 64 per cent of their matches at the Olympic venue. Overall Penrith have won 46 per cent of games played there. But recent history tells an interesting story. Penrith have won their last five games straight at ANZ Stadium, including two Finals matches. Melbourne meanwhile have lost three of their last five games at the venue.
Scoreless Storm
Incredibly, Melbourne have been held scoreless in the first half in four Grand Finals at ANZ Stadium (1999, 2008, 2016 and 2018).
Man in the middle
Gerard Sutton has refereed just one game between Penrith and Melbourne. It was in 2018 and the Panthers won 22-16 at AAMI Park. Penrith have a good recent record under Sutton – in fact, they've won their last six games with him in charge. Melbourne also have a good record under Sutton – they've won seven of their last eight games under his officiating.
Regular season numbers
Penrith scored 537 points in the regular season, with the Storm just three points behind with 534. Penrith's defence conceded just 238 points, the best in the competition, while the Storm conceded 258. Penrith finished with 18 wins, one draw and one loss. The Storm finished with 16 wins and four losses.