It's hard to believe it's been 20 years since Sydney hosted the best Olympic Games ever.
Your writer was in Year 8 in 2000, attending McCarthy Catholic College in Emu Plains, when the greatest show on Earth came to town.
I remember school students in NSW getting a whopping three weeks of holidays to celebrate what would likely be a once in a lifetime experience.
While being a teenager during the Olympics was fun, I can't help but imagine what it would have been like to be an adult during this crazy time. Firstly, I reckon I would've attended way more Olympic events than I did and secondly, the partying around Sydney over those few weeks in September would have been next level.
Penrith – a lot different in many ways back then – played a huge role during Sydney 2000. The city hosted several Olympic events including the rowing and canoe sprint at the Sydney International Regatta Centre, while the newly built Penrith Whitewater Stadium was home to the canoe and kayak slalom disciplines.
Hundreds of athletes from all over the world converged on Penrith to compete for Olympic gold. In fact, I can vividly remember seeing athletes, coaches and team officials wearing their country's colours at various places around town, including the Plaza.
It may come as a surprise, but I only attended one event at Sydney 2000 – the rowing.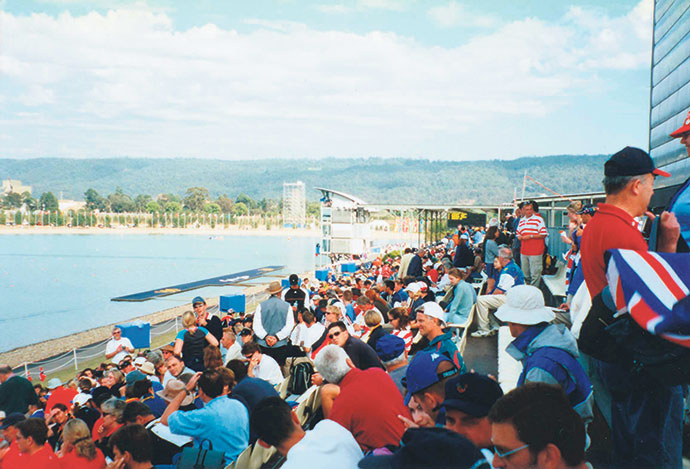 As many would remember it wasn't just expensive but incredibly difficult to get to tickets to the Games – especially to the major sports like swimming, gymnastics and athletics – so Mum and I had to settle for tickets to the rowing heats on Day 4.
I remember lining up 12 months in advance at a pop-up ticket booth in Darling Harbour to get our hands on tickets. Oh, and in case Gen Z were wondering, tickets were purchased in person back in those days!
GALLERY: OLYMPIC SPIRIT IN PENRITH
Anyway, back to 13-year-old me attending the Olympics.
The day was Monday, September 18, and I recall arriving at Jamison Park in the morning to catch a shuttle bus over to the Regatta Centre.
When we alighted at our destination, the place was jampacked with spectators from all over the world – it appears we weren't the only ones taking advantage of the cheap seats!
Mum and I sat in a little portable grandstand, probably at the halfway mark of the course, as the rowers – one by one – whizzed past in a blink of an eye. Fortunately for us, live commentary of each event could be heard over the PA system, giving spectators a play-by-play of what was happening further downstream.
A hot dog, a bottle of Coke and full day of rowing events later, Mum and I boarded the bus back to Jamison Park and our short but sweet Olympic experience was complete.
What are your memories of Sydney 2000? Jump on social media and share your memories and photos with the hashtag #MySydney2000.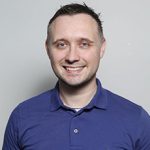 Nathan Taylor is the Weekender's Deputy Editor and Senior Sports Writer. He also compiles the weekly Chatter on the Box TV column. Nathan is an award-winning journalist, who has worked at the Weekender for nearly a decade.