A man who racked up his 10th drink driving charge has dodged full-time custody, being confined to home detention instead.
Alan Broadhurst appeared before Penrith Local Court last Thursday and was shown mercy due to his long list of serious health conditions.
The court heard Broadhurst was pulled over on The Northern Road, Cranebrook and blew 0.211, but blamed faulty equipment for the high reading and claimed his speech was slurred due to not having his false teeth in.
Magistrate Brian van Zulyen was scathing, telling him "you're a positive menace on the road".
"There is a need to protect the community from you," he said.
However, Magistrate van Zuylen was persuaded to allow him to serve his 14-month jail sentence by way of home detention.
Broadhurst must not leave his house except for medical reasons or to visit ill family members.
He was also fined $1,500, barred from driving for nine months and ordered to install an alcohol interlock device to his car for 24 months upon completion of his driving ban.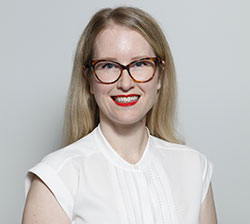 Alena Higgins is the Weekender's Senior News Reporter, primarily covering courts and Council issues.