Plans to re-zone 38.4ha of employment land to make way for 500 more residential homes near Jordan Springs is pending acceleration approval.
The former Australian Defence Industries site at St Marys, which borders Jordan Springs off Commodore Street, is owned by Lendlease and has been selected for inclusion in the State Government's Planning System Acceleration Program.
The program aims to generate construction jobs in the wake of COVID-19, with the project estimated to create 252 positions.
Concerns regarding congestion, surrounding infrastructure and the loss of potential long-term employment opportunities were flagged during the consultation period.
Penrith City Council made a submission identifying key issues that needed to be considered if it were to proceed.
Some of these issues include removing much-needed space for smaller industrial units or business premises; removing long-term job opportunities to help fix the job deficit in Penrith; and the fact that it is not required to meet current housing targets.
In 2018 the Department of Education wrote a letter to the Department of Industry, Planning and Environment (DPIE) stating that local schools would not be able to cope with the increase in population, if the site were to be re-zoned.
Now, with this round of the acceleration program to be decided by October 9, Shadow Minister for Education, Prue Car is calling for the State Government to commit to purchasing land for a future school, before it is too late.
"The Government's own department admits that the growing population is putting pressure on existing schools," she said.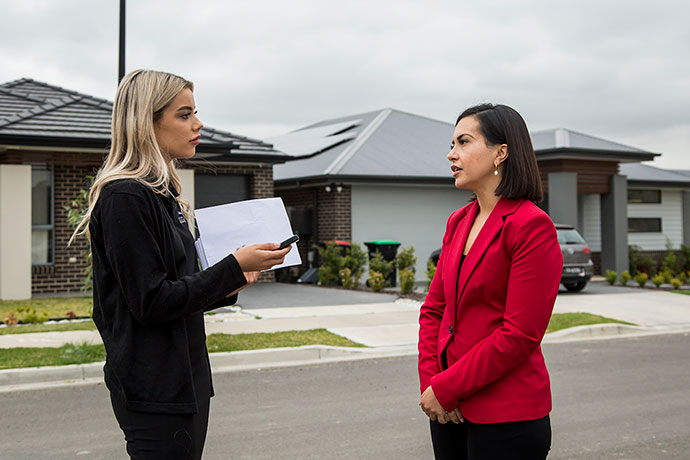 "Cranebrook High School is already nearing capacity and that's even without the new release of Jordan Springs. There's definitely a need and market for new housing in Jordan Springs, but we just don't have the infrastructure currently to cope with that kind of population."
A DPIE spokesperson said "the educational needs of the community and all submissions received will be considered as part of the department's assessment".
The proposed 'urban' zoning would still permit the construction of childcare facilities, community facilities, educational establishments, medical centres, commercial premises and retail shops.
Lendlease has also proposed to contribute a further $1,580,000 on a number of additional job creation initiatives to be implemented through the St Marys Employment Development Strategy (EDS).
As part of this application, an additional 1.2 hectares is also proposed for re-zoning for regional parklands.
If approved, a DA could be lodged within six months.
A graduate of Western Sydney University, Nicola Barton is a news journalist with the Western Weekender, primarily covering crime and politics.