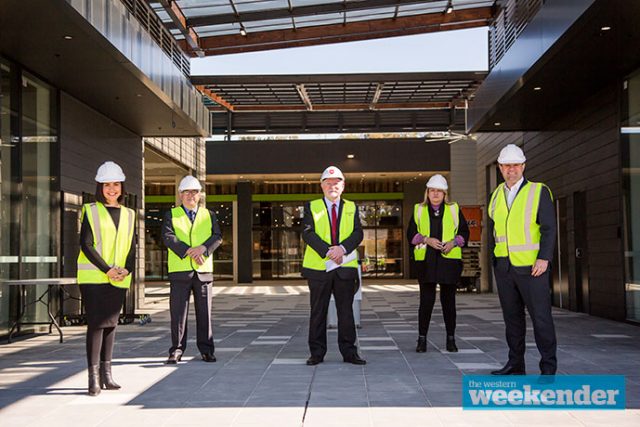 Construction of Caddens Corner is nearing completion with the new shopping precinct set to open on Thursday, November 19.
With nearly all the 32 spaces leased, tenants will be starting to fit out their stores ahead of the grand opening.
Built on Western Sydney University (WSU) land, WSU Vice-President of Finance and Resources, Peter Pickering, said the centre is part of a bigger plan.
"It may seem odd that a university is building shopping centres, but these commercial opportunities provide leverage to support us and create different streams of income, so we don't have to rely on governments," he said.
"Mainbrace Constructions, Kaipara Property Group and Penrith Council have partnered with us to build an educational, commercial and health precinct for the community over the next few years."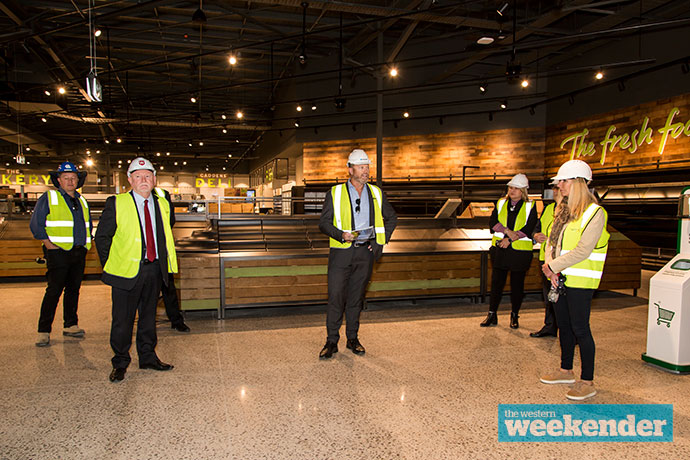 Caddens Corner will offer speciality retailers such as clothing stores, nail salon, gym, chemist, childcare and a medical centre along with Woolworths and BWS. It will be fit with solar panels and its 500-space car park will have Electric Vehicle charging stations.
Designed with a 5 Green Star rating for sustainability, Woolworths State Property Manager, Brad Karge, said the supermarket giant is looking forward to delivering a convenient shopping experience when it opens later this year.
"We are delighted to be part of the Western Sydney University development at Caddens Corner, which will generate approximately 120 jobs," he said.
"We are also excited local residents will soon have access to one of Australia's most modern supermarkets."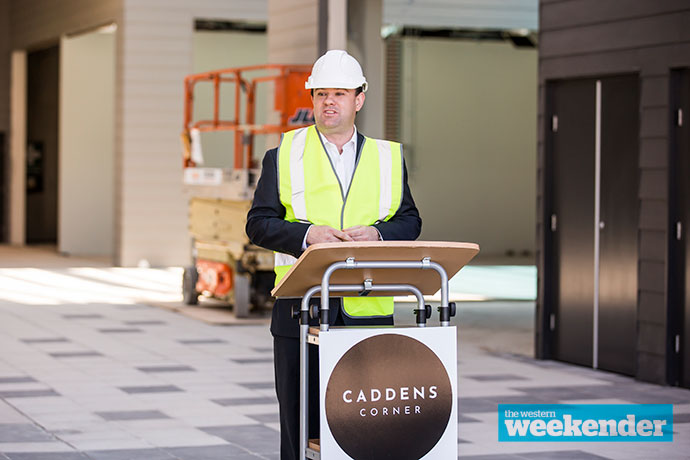 Penrith MP and Minister for Jobs, Investment, Tourism and Western Sydney, Stuart Ayres, said the development is a reason for celebration during the COVID-19 pandemic.
"2020 has been a trying year and this has been a bright spot not only sustaining 1,600 tradies during this crisis, but also providing over 400 full and part-time jobs when it is open," he said.
"Fantastic food offerings at 'Table Lane', drinks at the microbrewery, an open air but shaded design for the hot climate and better services closer to people's homes are all positive things to look forward to.
"The University has put western Sydney at the forefront of their name and its actions are a great example of that, so congratulations to everyone involved."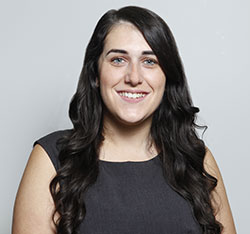 A graduate of Western Sydney University, Emily covers community news and entertainment for the Western Weekender.