A man will spend the next 18 months behind bars after he pleaded guilty to drug supply.
Kain Daniel Divertie, 19,  appeared before Penrith Local Court via video link last Thursday and was sentenced for a string of drug supply and drug possession offences following a raid at his Claremont Meadows home.
Police forced their way into the Falcon Crescent property about 7am on June 5 and found an assortment of illicit drugs in a digital safe in Divertie's bedroom.
Included in the haul was 250 MDMA tablets, 100 steroid tablets and 30 LSD tablets. A small amount of cannabis leaf and two cannabis plants were also seized, along with almost $2,500 in cash.
His lawyer urged Magistrate Janine Lacy to deal with the matters by imposing a lengthy Intensive Correction Order, noting Divertie's youth.
"He is someone who has had a very hard time in custody," he said of it being his first time in the adult jurisdiction.
"It has very much been an eye-opener. He understands now [if he comes back before a court for drug offences] the court has a very easy option – they'll just put him in custody," he added.
His lawyer said Divertie saw drug supply as an easy way to make cash.
"The supply of illicit drugs appealed to him as a simple way of making money," he said.
Magistrate Lacy appreciated this submission, saying Divertie's frankness was "very refreshing".
The lawyer said his client wanted to address his drug use, which had began at the tender age of 14.
He asked Magistrate Lacy to accept the cannabis and steroids were for his own personal use, but conceded the MDMA and LSD fell within the indictable quantity.
Magistrate Lacy pointed out the MDMA, being 99g, in fact fell towards the higher end of the indictable range, which spans from 1.25g to 125g.
Despite his strong family support, Magistrate Lacy found there was no alternative to full-time jail.
He was sentenced to 32 months with a 20-month non-parole period.
Taking into account time already served, he will be eligible for release on February 4, 2022.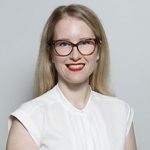 Alena Higgins is the Weekender's Senior News Reporter, primarily covering courts and Council issues.