Two promising rugby league players have been charged over a brawl that resulted in the stabbing of three men at North Parramatta last weekend.
And it has been revealed that one of the Penrith Brothers players was out on bail over a separate incident at Kingswood earlier this year.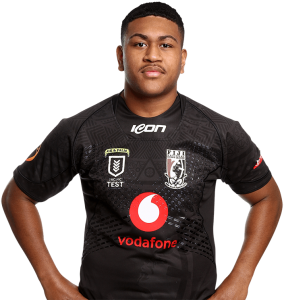 19-year-old Ratu Nanovo and 20-year-old Bradley Middlebrook were charged over their involvement in the brawl with a Wentworthville Magpies opponent and two others following an under 20s rugby league match at Old Saleyards Reserve on Sunday.
Three men, including the 19-year-old Magpies player and two spectators aged 16 and 22, were stabbed as a result of the brawl. The injured men, believed to be cousins, were taken to Westmead Hospital.
Police arrested Nanovo, who was previously in the Penrith Panthers system, at his Cambridge Park home on Sunday and conveyed him to Nepean Hospital where he was under police guard for treatment to a hand laceration.
On Tuesday, he was charged with three counts of 'would with intent' and police consider him the "main offender".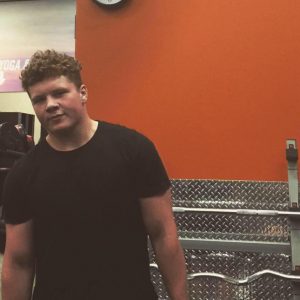 Mr Middlebrook was arrested just before 8pm on Sunday at Penrith Police Station where he was charged with 'affray' and 'assault occasioning actual bodily harm in company of other'.
Mr Middlebrook is not accused of stabbing anyone but is alleged to have thrown punches.
The Weekender revealed on Monday that Mr Middlebrook was charged alongside his brother with 'reckless wounding in company' following an unrelated incident at Kingswood Railway Station in January this year.
Mr Middlebrook was also charged with 'supply prohibited drug'.
He pleaded not guilty and denied having a knife during the incident, claiming the melee was an unprovoked attack.
Footage of the incident was reviewed, to which Magistrate van Zuylen said Mr Middlebrook had allegedly punched one man in the stomach before allegedly stabbing another man in the right side of his ribs.
This matter remains before the courts in the committal process, with the Middlebrook brothers' next court date to fall on September 11.
Mr Middlebrook is likely to raise self-defence as an argument to the most recent charges, his lawyer has said.
NSW Rugby League Chief Executive David Trodden said both teams have been stood down immediately pending the outcome of the investigation.
"The incident is sickening criminal behaviour and those responsible for it deserve to face the full force of the law," he said.
"Beyond any criminal behaviour, anybody involved with the incident can expect never to have a role in our game ever again."
A graduate of Western Sydney University, Nicola Barton is a news journalist with the Western Weekender, primarily covering crime and politics.