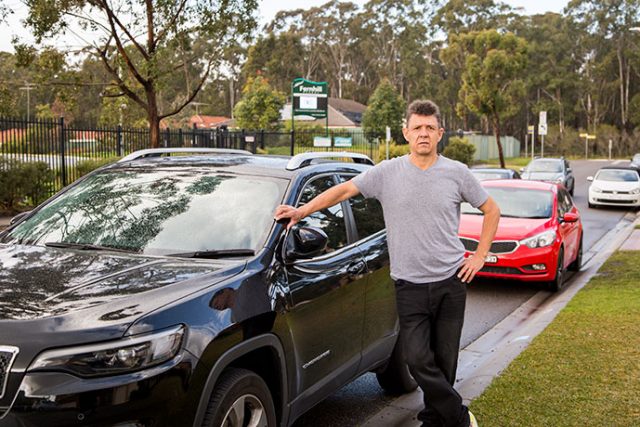 A Glenmore Park resident is threatening to take matters into his own hands to stop speeding drivers flying down his street.
Wayne O'Driscoll says traffic along Ridgetop Drive opposite Fernhill School has increased "tremendously" in recent years, and he and his neighbours are prepared to park their cars along the narrow street, rendering it single lane, if nothing is done to address the issue.
"If we park on the road the cars have to slow down because they have no choice and I've spoken to several of the neighbours and they are all in agreement," he said.
"We don't want to cause a hassle, but I mean what other alternative do we have?"
Mr O'Driscoll, who has lived at the address since 1999, said high traffic volumes became the "new normal" following the school's opening in 2017 and the closure of nearby Wattlebird Crescent to westbound traffic.
Even more noticeable is the extra cars generated from the new land release areas to the south.
"I think the school has contributed to the traffic, definitely it has, closing off that road, The Northern Road works is another reason, expansion of the shopping centre is another reason and the other reason is you've got 1,000-odd or 2,000-odd homes being built and the quickest way to the shops is to come straight past here," he said.
Mr O'Driscoll, who fears it's only a matter of time before a resident gets "wiped out", first raised the issue with Council last year.
"In July last year, my daughter was in her car parked on the road and she was actually waiting to pull away and her car was side-swiped by another car and that is when it all started," he said.
After undertaking speed and volume counts, Penrith Council determined the road – which features a 90-degree blind corner – did not meet the criteria for traffic calming devices and said it was "operating within its carrying capacity".
It also said Ridgetop Drive functions as a collector road and as such, moderate traffic volumes are expected.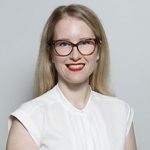 Alena Higgins is the Weekender's Senior News Reporter, primarily covering courts and Council issues.