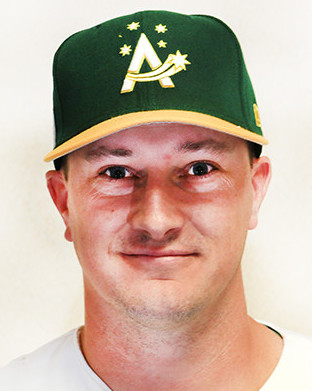 Jason Pospishil was born and raised in Penrith and was immersed into sport and the great outdoors from a young age. Attending St Dominic's College in Kingswood furthered his desire to chase sport as a career and instilled a sense of determination and discipline to progress to the next level.
Through his success at under-age national baseball championships, Jason received a playing contract with the Minnesota Twins organisation and went on to play three years of minor league baseball. Whilst a humbling experience, his time overseas taught him important lessons in handling adversity and self-reflection.
His storied career, as a baseball player and a coach, has often been pioneering. A willingness to challenge the status quo, whilst respecting tradition, has proven fruitful. In his current role, a new journey, leading the Emeralds (Australian women's baseball team), Jason has embraced the opportunity to make an impact.
"I'm always looking at what is next, what can I work towards. That (managing the Emeralds) is an exciting challenge over the next 4-6 years that I can have an impact on," Jason said.
A career that has spanned over two decades and countless countries, Jason continues to learn as a person. Through his worldly experiences, Jason has developed a strong understanding of imparting growth and development in both players and coaches. He believes that character (of a person) plays a large part, but it needs to be intertwined with applicable material and practices.
"The personable skills are huge and making sure that you stay relevant and up-to-date with modern-day philosophy and best practice," Jason said.
Adopting contemporary approaches to his craft have often been met with resistance, but it is this willingness to grow and improve that Jason feels is the key to success.
"Understanding what it takes in your industry to be successful is key and knowing what the traits of successful people are," Jason said.
"You need to be able to take some risks if you're not getting success."
Find out more in the latest episode of the Passion & Perspective Podcast, hosted by Jonathan Robinson-Lees.