While COVID-19 has been a trying time for a lot of local businesses, Josh Wiles is taking the plunge to open a new bar and restaurant in Penrith.
Checho's, which is set to open in mid-October, will deliver an authentic Mexican experience to western Sydney.
Mr Wiles said he developed an interest in the hospitality industry while working with FAL Hotel Group, but always wanted to go out on his own.
"I fell in love with the industry since starting at 18-years-old, working at O'Donoghues and now the Red Cow and I couldn't imagine doing anything else," he told the Weekender.
"It was always a pipe dream to open my own place, but with the support of some great local business owners responsible for Pinot & Picasso, Simple Media and the Masterfield Group, we thought it'd be the right time to give it a go."
Noticing a gap in Penrith's growing food and beverage options, Mr Wiles said he is passionate about providing the missing link.
"Mexican, as a general concept, is growing and if you look at some of the biggest places in Sydney that are successful, that is what they are doing," he said.
"Penrith's nightlife seems to be getting better and all these good little bars and restaurants opening encourage locals to stay and support the area, so we wanted to be a part of it and give the people what they deserve."
Excited to change the perception of what Mexican food should be, Mr Wiles said the business, which is located near the corner of High Street and Woodriff Streets, will be top quality.
"This will be a step up from take way options, we want people to come in and have an unreal dining experience that goes with the theatre that is Mexican food," he said.
"It will be a little left of field of what some may assume but we have some really cool and sophisticated dishes being put together as we speak, which is exciting and exactly what Penrith needs. We were all Penrith born and bred, we love the area and want to add to the growth."
While COVID-19 remains a concern in New South Wales, Mr Wiles has no issue with jumping into the new venture in uncertain times.
"Everyone in hospitality is apprehensive with how COVID is affecting the industry but we are confident in backing what we will serve up and we think it can do really well," he said.
It's hoped Penrith locals will embrace the new restaurant, which aims to deliver something new and exciting to the local restaurant scene.
To stay updated with the progress of the restaurant, visit www.chechos.com.au.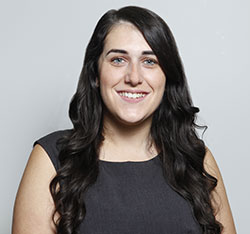 A graduate of Western Sydney University, Emily covers Local, State and Federal politics for the Weekender, as well as crime and general news.