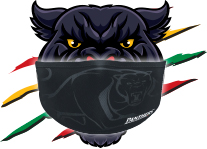 Penrith captain James Tamou is desperate to stay at the foot of the Mountains next year and has privately ruled out a stint in England. Tamou isn't keen to disrupt his young family and the ongoing COVID-19 situation is making the classic end-of-career move to the Super League more difficult. The 31-year-old is off-contract at the end of the season and will test his value on the open market, with several NRL clubs likely to be interested. It's not that Penrith doesn't want to keep Tamou – they know his experience is critical – but the salary cap may ultimately bite them. Tamou may find a deal elsewhere before the Panthers know exactly how much they can offer their in-form skipper.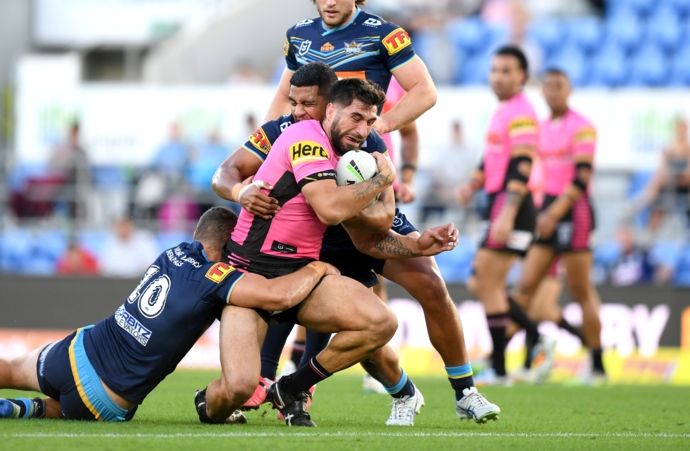 Also playing a part in the Tamou situation is Jack Hetherington, who remains on loan to the New Zealand Warriors. Hetherington couldn't find his way into first grade at the Panthers but is on around $400,000 a season and is too expensive to be lingering in reserve grade next year. Tamou's departure could open up a permanent bench spot for Hetherington, who has been in terrific form at the Warriors and is showing some of the potential that we know has been hidden away beneath his reckless exterior. However, should the opportunity rise for Hetherington to move on from Penrith, that could open the door – and cap space – for a new Tamou deal.
Talking of Hetherington, I'm told he won't be allowed to line up for the Warriors against Penrith next week.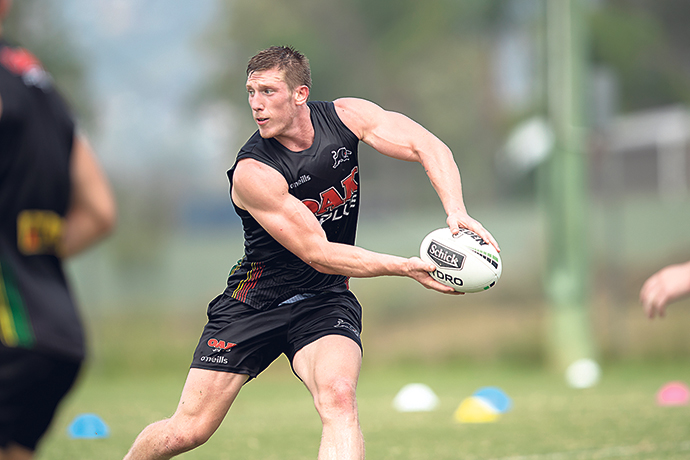 Punters are finally waking up to Penrith's premiership potential with my sources at the TAB telling me the club has firmed in premiership betting in recent weeks with substantial support for Ivan Cleary's side emerging. After their big win over Manly last Saturday night, the TAB slashed Penrith's premiership odds from $6 to $5. The Panthers were $15 before Round 6 and now sit on the equal-third line of betting with Melbourne for this season's title. Penrith were $21 before their current winning run commenced to win this year's minor premiership and are now $2.50 favourites at TAB ahead of Parramatta ($3), Melbourne ($3.50) and the Sydney Roosters ($6).
Spotted: One of the year's great sights – Ivan Cleary and his son Nathan sharing a XXXX beer in the dressing room after Penrith's 42-12 thumping of Manly.
Spotted: Charlie Staines' poster that sat above his locker room seat at Lottoland fell off the wall during the game last Saturday night. Ever the perfectionist, Staines made sure he hung it back up.
Talking of Staines, his stop-start rookie season has suffered another blow with the try-scoring sensation to miss the next month of football due to a hamstring injury. The 19-year-old has scored six tries in just two appearances for Penrith so far, and will be fighting it out with Brian To'o for a starting spot come late August. To'o and Staines should return at around the same time – giving Ivan Cleary plenty of depth leading into the Finals.
The NRL is keeping a close eye on community transmission rates of COVID-19 as it tentatively starts to plan the NRL Finals. Officials remain hopeful of playing in front of full or at least increased crowds, which means home finals could still be on the agenda. But should current restrictions stay in place, you'd have to think a Panthers Stadium final isn't feasible when you could fit a bigger crowd into the likes of Bankwest Stadium or ANZ Stadium. Meanwhile negotiations with ANZ Stadium continue about hosting this year's Grand Final, originally set for the SCG.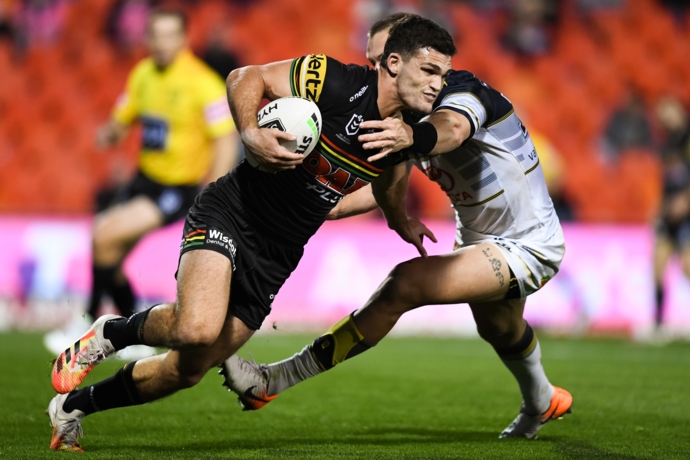 Nathan Cleary's chances of winning the Dally M Medal this year have taken a huge hit after the leaderboard was corrected to strip him of six points as a result of his two game suspension earlier this year. The Panthers aren't happy about the current rules and are advocating for change, given Cleary was already punished by not being able to accumulate points in the games he sat out. The Panthers have a point, but as it stands the rules are the rules – it's another tough lesson for Cleary.
In what would have be the weirdest, or dumbest, take of the year, Nine's The Mole this week tried to link Penrith's loan of Jack Hetherington to the Warriors to the issues the Wests Tigers have with Ivan Cleary. Apparently Cleary's decision to allow Hetherington to play for the Warriors played a role in the Tigers' loss to the New Zealand side last Friday night, given Hetherington played so well. I doubt any Tigers fans had actually given it a second thought, but if they had, they're worrying about the wrong things. As for The Mole, the bloke should probably hand back his pay cheque this week. Absolute dribble.