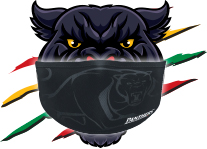 It's a huge weekend for Panthers winger Josh Mansour who plays his 150th first grade game on Friday night. It's been an amazing ride for Mansour since making his NRL debut in 2012. He's got married, had kids and achieved at the highest levels of the sport. The one thing missing is a premiership ring, but Mansour is hoping that may change this year.
The NRL must be commended for its swift response to the racial abuse directed at Panthers star Brent Naden at Central Coast Stadium last Friday night. Head office released a statement at 7.52pm last Friday, just minutes after the game had concluded, while Acting CEO Andrew Abdo made himself available to the media the next day. The NRL has often been criticised for sitting on its hands when major issues erupt but this time they were straight onto it.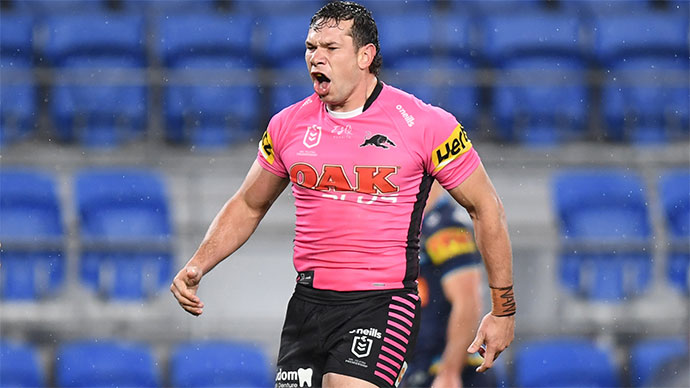 I hear local cafes are getting a solid workout from Penrith's administration staff, with players taking over the kitchen and dining areas of the Rugby League Academy. It means those in the dirty zone – ie, outside of the bubble – can't use those facilities while restrictions remain in force. Given players are restricted in where they can and can't go, it's a sacrifice other staff are obviously happy to make.
Talking of the bubble, journalists still aren't allowed to interview players and coaches in-person, which means Zoom press conferences remain the order of the day. On Monday, Channel 7's Michelle Bishop was 'on location' in her car when her interview with Panthers halfback Nathan Cleary took a bizarre twist. A homeless man knocked on the window of her Range Rover and asked for $10.
The Bulldogs' decision to drop Dallin Watene-Zelezniak from first grade last weekend didn't go unnoticed by Penrith officials. Last year Penrith coach Ivan Cleary said the club and DWZ were on "different paths", most likely pointing to the winger's desire to play fullback. I'm also told Watene-Zelezniak was left disappointed by the sex tape scandal that rocked the club's pre-season last year. Whatever the case, things appear to have taken a wrong turn for the 25-year-old and he'll be hoping he can get back into favour when new coach Trent Barrett arrives.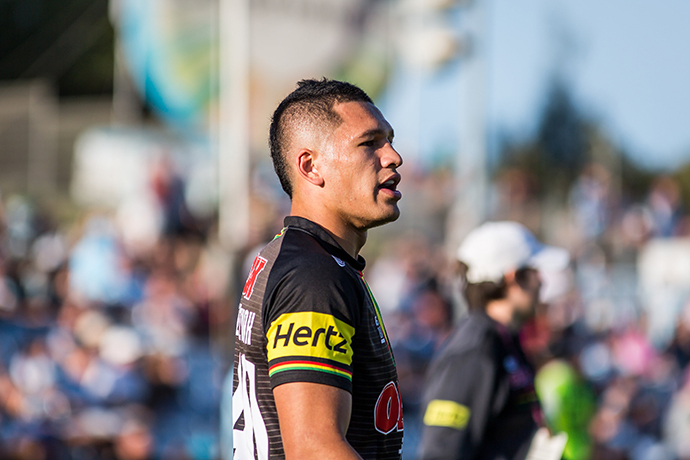 A number of loyal Panthers fans travelled to Gosford last Friday night to watch the side take on the Warriors. I'm told some fans were refused entry to Central Coast Leagues Club because they were from Coronavirus 'hot spots'. Those who did attend the game braved cold and wet conditions at the match to witness club history be made thanks to Penrith's ninth straight win.
The NRL is unlikely to dump the scrum next year, with ARLC Chairman Peter V'landys now toning down his language in regards to what the game plans to do with them in 2021. A few weeks ago V'landys said it was time to either remove the scrum entirely, or fix the mess they've become. It would appear the NRL will opt for the latter, with new guidelines set to be released for next season. One possibility that's already been floated is that only forwards will be able to pack into a scrum.
The NRL was very quiet on Manly coach Des Hasler's press conference following last Sunday's game against Newcastle, despite comments about referee Ashley Klein. "Ashley found an 11-3 penalty count. That would be my only gripe. 11-3 against. Yeah, it kind of kept them in the game," Hasler said. "Maybe [head of refereeing] Bernie Sutton could do a review of Ashley and his penalties there." Hasler went on to say he was only joking. Maybe that's where Ivan Cleary went wrong last week – he just needed to say what he wanted to say, follow it up with an "only joking" clarification and he would have avoided a $20,000 fine. In all seriousness, the NRL needs to fix this. It's either OK to talk about referees or it isn't.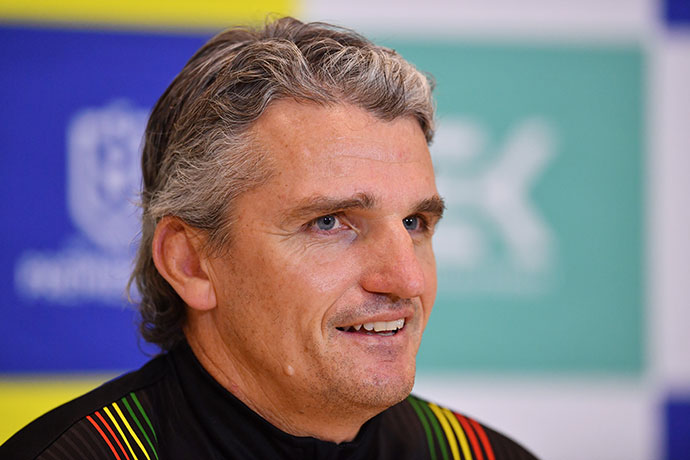 The NRL is working out how best to promote its Finals series and Grand Final this year. It's unlikely traditional Finals photo shoots and media opportunities will take place given current COVID-19 restrictions and the even stricter rules governing players. It's a 'play it by ear' scenario for NRL officials but they're working on contingency plans to promote the Finals as well as the upcoming State of Origin series to ensure rugby league gets as much attention as possible during what will be a busy sporting period.
Happy birthday to Brian To'o who turned 22 this week. He's tipped to return from injury against the Sharks on Friday.
Heard any gossip or news you'd like to share? I don't keep secrets but I do protect sources. Email me at [email protected].