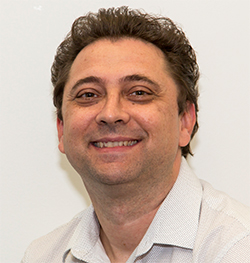 There's a new rivalry which is brewing nicely in Sydney's west and it's bringing new interest to a clash which only a few years ago not many people really took much notice of.
Now Penrith taking on the Wests Tigers is starting to rival the traditional Eels v Panthers clash. It's not so much the battle of the big cats but the battle to beat Ivan Cleary.
Ever since Ivan left the Tigers mid-contract at the end of 2018 to take up a five year deal to coach his son Nathan and the Panthers, the rivalry has taken on a life of its own.
I know several Tigers supporters who hate Penrith because Ivan coaches them but the anger isn't just isolated to Wests Tigers supporters. High profile Fox Sports journo James Hooper, a noted black, white and orange fan, still blames the side's woes on a roster which Ivan left incoming coach Madge Maguire.
Yeah let's not blame Maguire for the Tigers' current situation, it's all the fault of a bloke who left 18 months ago. The same bloke who also inherited a roster which he didn't assemble but instead of let it hinder him, moved players on he didn't want and promoted juniors he thought could play the style of footy that could win a comp.
I have nothing against Wests Tigers supporters, they are entitled to feel however they like. A reader of this column last week accused me of being a "biased jibberer".
He's right on both counts… and I make no apologies for it.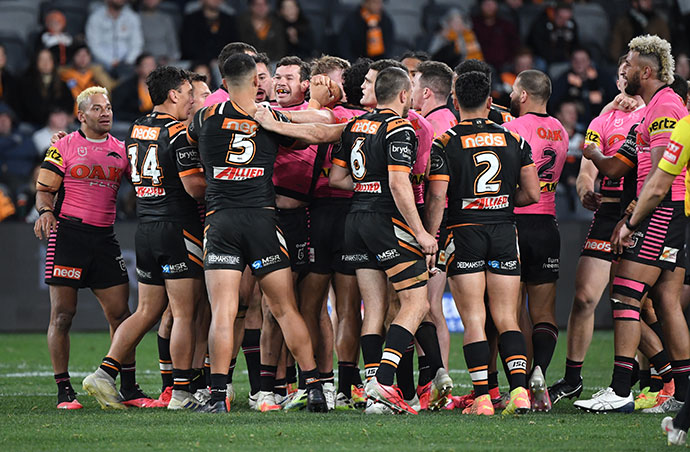 What caught my eye last week…
The five-star performance of the New Zealand Warriors last Sunday against the last-placed Bulldogs. At 10-0 down and with the Dogs having all the running, it would have been easy for Todd Payten's men to turn up their toes and give up for the afternoon. However this team is made of sterner stuff and the character shown by the Warriors was obvious for all to see.
What game I'm looking forward to…
The Cronulla Sharks take on the North Queensland Cowboys at 5.30pm this Saturday and the men from the Shire really need to win this one to stay comfortably in the Top 8. They never gave up against the Panthers last week despite being well beaten on the scoreboard, and the return of Shaun Johnson is a real bonus. I'm expecting Cronulla to win but they won't have it all their own way.
My tips for the week…
Eels, Dragons, Roosters, Knights, Panthers, Sharks, Storm, Raiders.
The final word…
Panthers supporters shouldn't be angry at club officials if teenage flyer Charlie Staines takes up a more lucrative offer elsewhere. I hear they offered the youngster an upgrade on his contract next year with a sizeable monetary increase for the following two years.
It's more than a fair deal for a talented kid who has played around 100 minutes of first grade football.